blog home Premise Liability How Landlords Can Be Held Liable for Premises Accidents
How Landlords Can Be Held Liable for Premises Accidents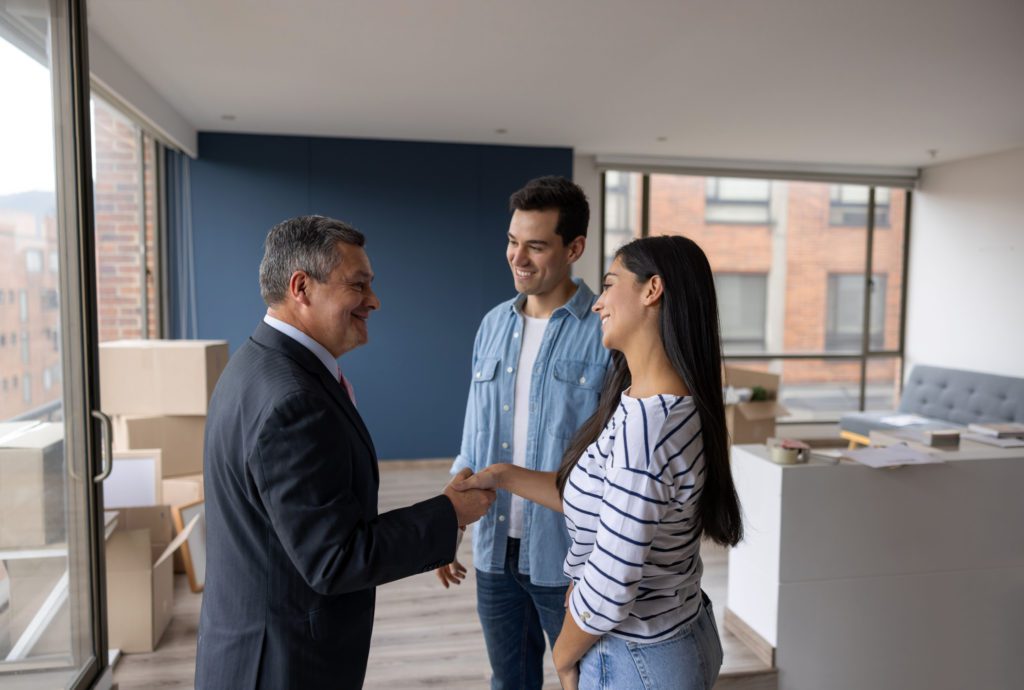 Renters have rights as well as homeowners. If you are renting an apartment or a house, you have the right to live on premises that are safe and well-maintained. Landlords in California have a duty to use reasonable care to protect tenants and visitors to their property. Reasonable care for a landlord usually means ensuring the property is safe when they rent it out and repairing any hazards they learn about later. The following are some common mistakes landlords make that can lead to tenant injuries.
Inadequate Maintenance and Repairs
When a landlord fails to adequately maintain the property, it can lead to hazardous conditions. Examples include broken steps, faulty wiring, leaking pipes, and unrepaired structural damage. California landlords have a legal obligation to promptly address maintenance issues to prevent injuries.
Failure to Address Safety Hazards
Landlords have a duty to address any known safety hazards on the property promptly. When they fail to do so, it puts tenants at risk. Loose handrails, unsecured flooring, inadequate lighting, and lack of security measures can cause tenants or their visitors to be injured. It is important for property owners to take proactive steps to address safety concerns and create a secure living environment for tenants.
Negligent Security Measures
When security measures are inadequate, tenants are vulnerable to criminal activities and physical harm. Landlords have a legal responsibility to provide a reasonable level of security to protect their tenants from foreseeable harm. When they fail to secure entrances, install and maintain adequate security systems, and install proper lighting in shared areas, tenants may become victims of robbery, assault, rape, or other crimes.
Violations of Building Codes and Regulations
Building codes and regulations were established for a reason. Code violations, such as lack of fire safety measures, improper wiring, and noncompliance with accessibility requirements, can lead to tenant injuries. Property owners who fail to meet regulatory standards may be subject to penalties. They may also be held liable for causing injuries to tenants in personal injury claims.
Lack of Proper Inspection and Maintenance Records
To meet their obligation to use reasonable care to protect tenants and their guests, property owners should conduct regular inspections of the property and keep detailed records of all maintenance performed. Proper inspections can help identify potential hazards. They can also help ensure timely repairs when needed. Well-documented maintenance records can serve as evidence in personal injury cases.
Inadequate Tenant Communication and Education
In addition to inspecting and maintaining the property, landlords have an obligation to educate tenants regarding any potential hazards and to provide clear communication channels for reporting any maintenance issues. Failing to educate tenants on safety protocols or disregarding their concerns can contribute to serious injuries. Landlords should establish open lines of communication with tenants and promptly respond to their inquiries and reports.
Legal Recourse for Injured Tenants
If you have suffered injuries due to landlord negligence, you have legal options. You may be entitled to recover compensation for medical expenses, lost wages, pain and suffering, and other damages. Our Santa Ana personal injury attorneys can assist you by gathering evidence, calculating the full extent of your damages, negotiating with insurance companies, and representing your best interests in a court of law.
At HN Injury Lawyers, we have nearly 50 years of combined experience. We focus on communicating effectively with our clients and clearly understanding how accidents affect their lives. Our firm has won more than $100 million in settlements and awards for our clients.
We offer a complimentary consultation. Contact our Santa Ana premises liability lawyers at (657) 333-5726 for skilled legal representation after injuries caused by landlord negligence.
Categories