blog home Car Accidents How to Determine Liability After a Street Racing Accident
How to Determine Liability After a Street Racing Accident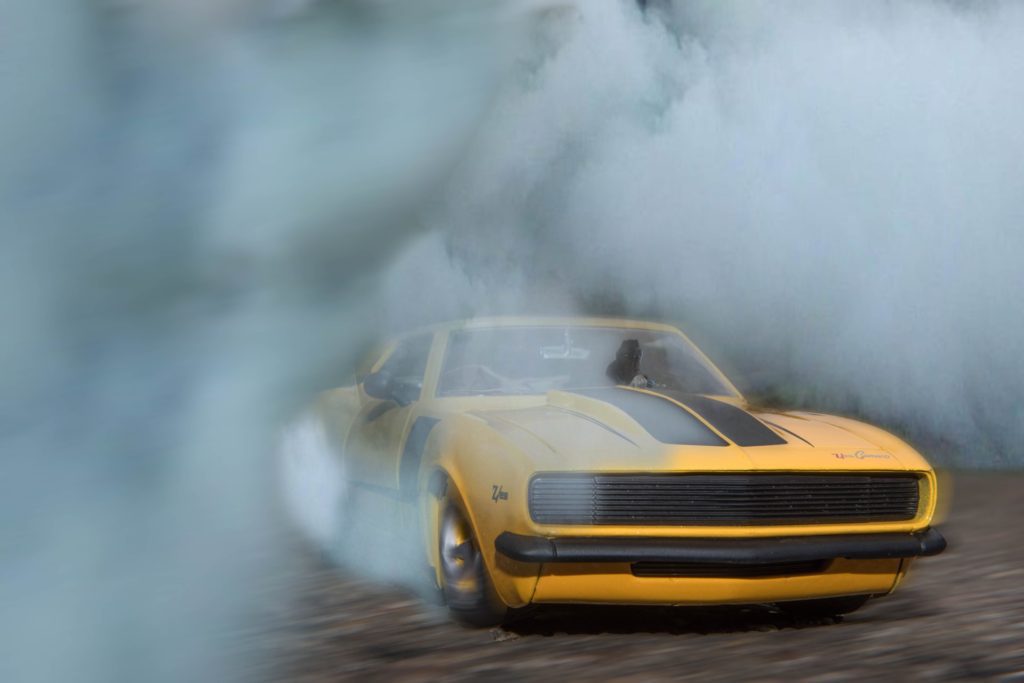 Street racing is a dangerous activity that is on the rise in Orange County. In Santa Ana, city leaders are engaged in identifying, arresting, and charging those involved in street racing, and have gone as far as to draft an initiative to impose penalties on street race spectators. Recent street races leading to the innocent people losing their lives has stimulated law enforcement to crack down hard on this dangerous activity.
Street Racing is Illegal.
The city of Santa Ana has seen an increase of street racing, and many other Orange County communities see a similar trend. If a driver is caught engaging in street racing, they could face jail time and fines – even if no one is injured or killed. However, if another person is seriously or fatally injured by a street racer, the driver will likely face charges of vehicular homicide, with penalties of years in state prison. The criminal charges against the driver do not help an injured person recover compensation but can be powerful evidence in a civil case filed against the negligent driver.
Liability in a Street Racing Accident: Gathering the Facts.
A Santa Ana car crash lawyer can assist an injured person to identify the liable party in a street racing accident. The facts to be reviewed include:
Police report
Video footage
Eyewitness testimony
Damage to vehicles
Skid marks at the accident site
If the individual involved in street racing has already been charged with an offense, the issue of liability is more easily established, but every case has unique facts. A street racing driver may impact one vehicle that in turn, causes an accident. A full evaluation of all the details of what occurred may be necessary to establish liability and file a claim or lawsuit to recover damages.
Innocent Bystanders Injured by Street Racing in Orange County
The Orange County Register reported that an innocent pedestrian, Cirilo Adan, died in a street racing accident, merely by being in the wrong place at the wrong time. Well-known newspaper editor Eugene Harbrecht died when his pickup was hit by a street racing driver in Santa Ana. These incidents highlight the extreme danger to others, whether a driver, pedestrian, cyclist, or motorcyclist.
What Steps Should You Take After a Street Racing Accident?
If you or your loved one was injured in a street racing accident, a full evaluation of the collision must occur. The police will dispatch accident investigators to the scene, and the report they issue can be of immense value in filing a personal injury claim. The step to take include:
Contact a personal injury lawyer as soon as possible after the accident to ensure all relevant evidence is gathered and preserved.
Ensure you have a full medical assessment and inform the medical professional that you were involved in a street racing accident, so it is noted in your medical file.
Maintain a comprehensive file of any medical treatment.
Make a full report to police if the driver fled the scene, with all the details about the vehicle you can recall. The police often identify street racers through video footage and eyewitness reports.
What Forms of Compensation Could be Pursued?
The compensation pursued by your personal injury attorney will include the cost of medical care, lost wages, lost earning capacity, pain and suffering, emotional anguish, and others. Every case is unique, but one point is always true – the sooner you retain a talented personal injury attorney the better it could be for your case.
Contact Us Today.
For a free consultation about a street racing injury accident, contact HN Injury Lawyers, the leading personal injury law firm in Santa Ana. We will advise you regarding your right to pursue compensation, and what filing a claim will entail. We are committed to our clients and have extensive experience and knowledge in this area of the law, and a reputation for legal excellence. Call at (657) 333-5726 today.
Categories