blog home Car Accidents Tracking Down Responsibility for a Road Debris Accident
Tracking Down Responsibility for a Road Debris Accident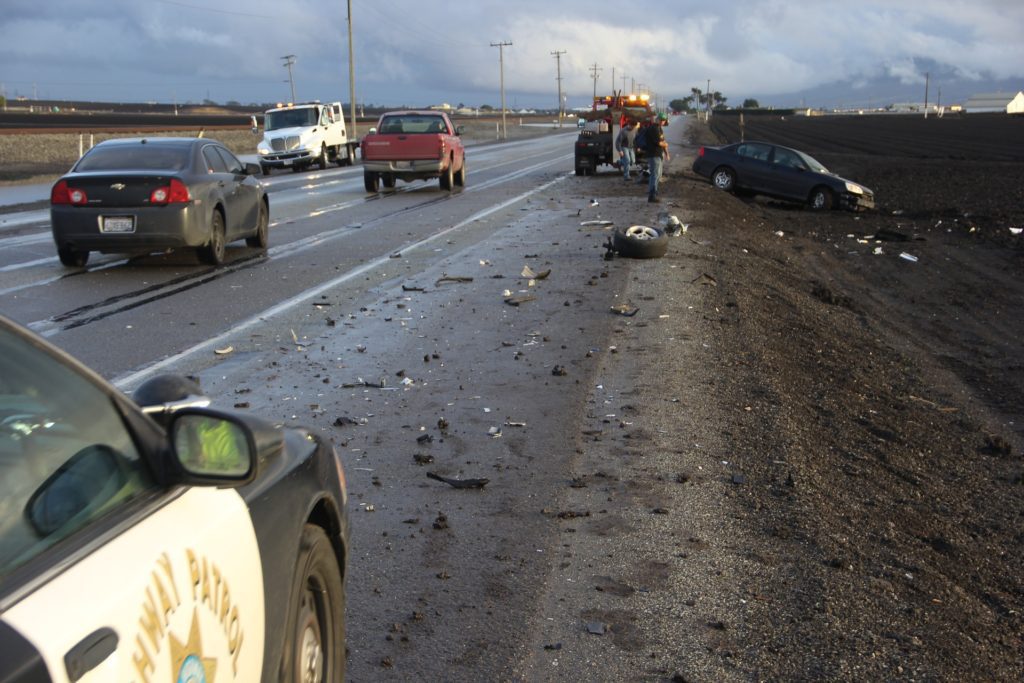 When your vehicle hits road debris, it may cause you to lose control of the vehicle and cause an injury accident, damage your vehicle, or both. Road debris can be small or bulky items that have been dropped in lanes of traffic on a freeway. The CHP is usually the first agency to respond to reports of road debris, and Caltrans is continuously engaged in removing debris from the freeways in Orange County.
It may seem to be impossible to find out what driver was responsible for dropping debris on the freeway, but there are methods that could be effective. Video footage may reveal the party who was responsible for dropping freeway debris. In some cases, claims are filed against Caltrans for failing to remove road debris. Drivers are expected to operate their vehicles at a reasonable speed so they can come to a stop in unsafe weather conditions or road debris. All of us who drive on Orange County freeways know it is dangerous to operate your vehicle at a speed slower than the moving traffic, and it may be impossible to avoid road debris that is not observable from a distance.
Where Does Road Debris Come From?
Road debris is dropped by all types of drivers, including regular drivers carrying items in the trunk or tied to the roof of the vehicle, such as boxes, mattresses, ladders, furniture, and other heavy items. When these items fall onto the roadway, they are often hit by multiple drivers, causing severe damage to vehicles, or causing injury accidents.
Under California law, a driver who drops, dumps or throws any object on the freeway is responsible for the cleanup and any damage caused to other drivers who hit the item. The law requires the driver to remove the item or arrange for its removal or face a civil case to recover the costs associated with removing the items or damage to other drivers. The bottom line is whether the offending driver can be identified, and in many cases, they are.
Types of Injuries from Road Debris Accidents
The injuries sustained in an accident related to road debris can be minor, serious, catastrophic, or fatal, including:
Broken bones
Spinal cord injuries
Brain and head injuries
Neck injuries
Disfiguring injuries
Internal organ damage
A large item on the freeway may require a driver to swerve, leading to a rollover or impact with another vehicle. Larger items on the freeway could result in a multi-vehicle accident with many injured drivers and passengers. It is vital that every effort is made to identify the liable party, and with the help of a hazardous road attorney in Santa Ana, several types of evidence can be sought.
Call a Santa Ana Car Accident Attorney You Can Trust.
The quality, experience, and reputation of your Santa Ana car accident lawyer play a key role in the outcome of your case. At HN Injury Lawyers, we are proud to be known for our accomplishments, many high-value settlements and jury awards, and the care and attention we offer our clients. When we take on a case, we pursue all forms of compensation available under the law. For a free consultation with no time limit, reach out to us today at (657) 333-5726.
Categories