blog home Truck Accidents Truck Accidents Aren't Always on the Highway
Truck Accidents Aren't Always on the Highway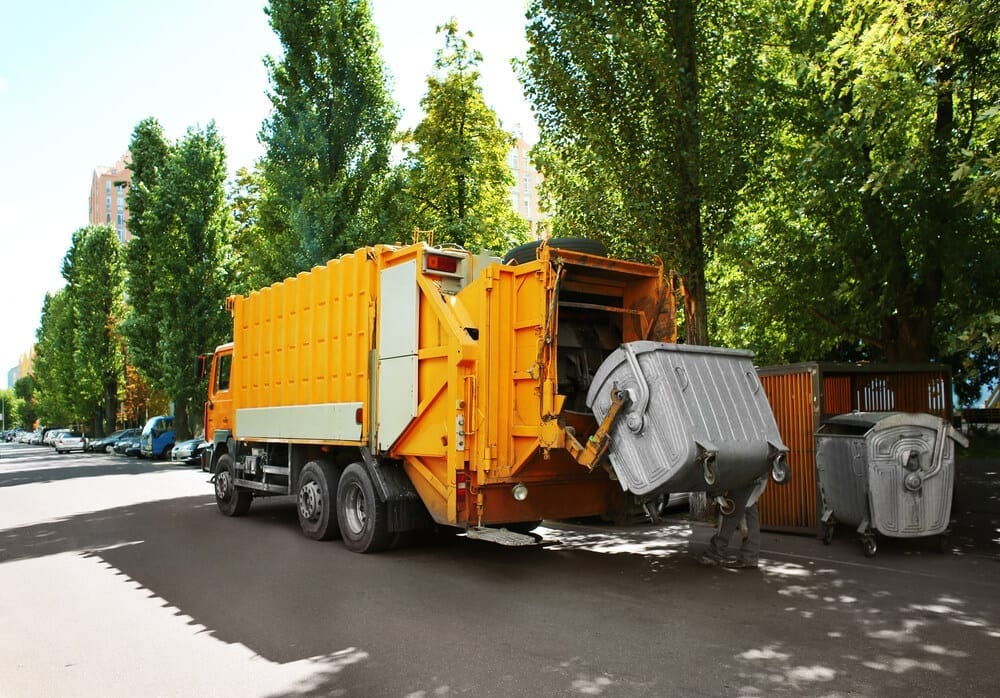 When people think of truck accidents, they mostly think of 18-wheeler tractor-trailers and interstate highways or other major roads. They might not give much thought to the roads in their own neighborhoods. That could be a costly oversight. Pretty much every neighborhood in the country is flooded with delivery vehicles daily. Further, virtually all neighborhoods have garbage and recycling pickup services, whether provided by the government or a private company. That puts a lot of large vehicles on the road. Their drivers likely are focused on the task at hand-delivering packages or picking up trash and recycling – at least as much as they are on driving. The results can be devastating.
Fortunately, victims of residential truck accidents can often recover compensation. Contact a Santa Ana truck accident lawyer to learn more.
Local-Traffic Trucks Aren't 18-Wheelers, But They Are Bigger Than Your Car
When it comes to traffic accidents, size matters. Big vehicles almost invariably come out of collisions with smaller vehicles with less damage and, in general, fewer injuries or fatalities. If you hit an 11,000-pound delivery van – or a garbage truck, which can range from 40,000 to 64,000 pounds – neither one of those is going to give much in reaction to a collision with your car, which weighs an average of 4,000 pounds, although it could weigh as little as 2,400 pounds.
Their size alone makes these vehicles a hazard, but it is not the only factor. Their drivers are focused on picking up garbage or recycling, or dropping off packages. That doesn't mean they aren't paying attention to driving – it just means that they are not paying attention only to driving.

Distracted or not, the results are pretty clear. Federal Motor Carrier Safety Administration statistics for 2017 show vans or box trucks of more than 10,000 pounds were involved in 1,885 fatal accidents and more than 22,000 crashes involving injuries. Squarely within that category is a very popular delivery vehicle, the 11,000-pound Mercedes Sprinter, used by Amazon, FedEx, UPS, Purolator, and others. You probably see them every day.
FMCSA's data for 2017 also shows there were 107 traffic fatalities involving garbage and recycling trucks, in addition to more than 1,400 injuries in traffic accidents involving garbage/recycling trucks. Garbage trucks are essentially trash compactors on wheels – they are heavy, bulky, and unyielding rectangular blocks of steel far thicker than the body of a passenger car and unlikely to give an inch in the event of a collision.
Garbage and recycling trucks pose a particular hazard. They often begin operations early in the morning, when it might still be dark. They stop and start often, and on many roads, they simply stop in the middle of the road because there is no room to pull over. In addition, their extremely sturdy construction does not bode well for a driver who strikes one from behind – or from any other angle, for that matter.
If You Have Been Injured in an Accident With a Delivery or Garbage Truck, Contact the Santa Ana Car Accident Attorneys of Hess & Nghiem 
If you were injured in a traffic accident with local delivery, garbage, or a recycling truck, you should consult a Santa Ana car accident attorney. The attorneys of Hess & Nghiem are ready to help. You can reach us at (657) 333-5726 or through our website.
Categories