blog home Uber Accident What to Do If Your Uber or Lyft Driver Crashes
What to Do If Your Uber or Lyft Driver Crashes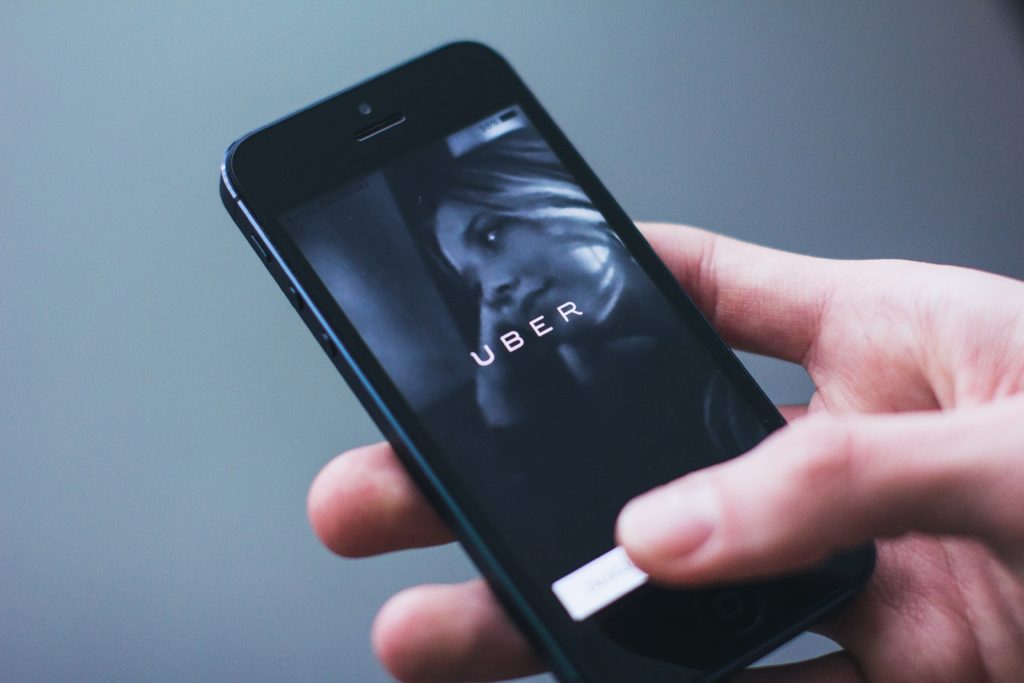 Uber, Lyft, and other rideshare services are on the rise in California and throughout the U.S. Based on National Highway Traffic Safety Administration (NHTSA) statistics, this has resulted in a 2% to 3% increase in traffic deaths nationwide since 2011, according a recent study. Rideshare drivers can be involved in accidents, the same as other drivers. You have a right to seek compensation if you have been injured as passenger in an Uber or Lyft crash.
How Many People Have Died in Uber Crashes?
A safety report with statistics for 2017 and 2018 has been published by Uber. According to this report:
97 fatal crashes involving Uber drivers were reported.
107 people died in these motor vehicle accidents.
Per 100 million vehicle miles traveled, the fatality rate was 0.59 for 2017 and 0.57 for 2018.
21% of the fatalities were Uber drivers, 21% were passengers, and the remainder were third parties.
30% of the fatal crashes involved a pedestrian, 25% of whom were Uber drivers or passengers outside of the vehicle.
What Are the Common Causes of Ridesharing Accidents?
Like other passenger vehicle drivers, Uber and Lyft drivers can be involved in accidents. Some crashes may be caused by unsafe practices of drivers and/or ridesharing companies. Common causes of Uber and Lyft collisions include:
Distracted driving: Uber and Lyft drivers have more distractions, with rideshare apps running to give them passenger information and pickup and drop off locations. They may be focused on the navigation system map or engaged in conversation with passengers. Multiple distractions can increase the risk of a crash.
Fatigued driving: Rideshare drivers may work excessive hours, which can lead to fatigue. Some drivers may hold down a day job while doing rideshare driving on the side. Rideshare trips can occur late at night or early in the morning when drivers are tired behind the wheel. Fatigued driving can be as dangerous as impaired driving.
Speeding: Uber and Lyft drivers may be rushing through a trip to collect as many rides and earn as much as possible. They may be unaware of the speed limit or their speedometers. Speeding not only increases the risk of a collision but also increases force of impact and severity of injuries.
Poor vehicle maintenance: There may be initial vehicle maintenance requirements for Uber and Lyft drivers to start, but there is no guarantee that proper maintenance will continue. Malfunctioning brakes, tire blowouts, and other equipment failures can lead to accidents.
Unfamiliar roads: Rideshare drivers go where the customers want to go and may not be familiar with the route. Driver unfamiliarity with the roadway can lead to erratic maneuvers, such as sudden turns or stops, that increase the risk of a wreck.
What Should You Do After an Uber or Lyft Crash?
Motor vehicle accidents can cause serious injuries. If your Uber or Lyft driver crashes, get medical attention right away. Even if you don't believe your injuries are serious, it is important to get checked out by a doctor in case of injuries that might not be immediately apparent, and to document your injuries for your claim. As soon as you are able, speak with an experienced personal injury lawyer about recovering compensation for your damages.
Who Is Liable for Injuries in a Ridesharing Accident?
Liability for an Uber or Lyft accident will depend on what was happening when the accident occurred. The rideshare driver or another party may be at fault for the crash. The rideshare company may be liable if the driver was on the job. Our Santa Ana personal injury attorneys at HN Injury Lawyers can investigate your rideshare accident to determine fault and liability and pursue all available forms of compensation. Contact us at (657) 333-5726 to schedule a free consultation with no time limit.
Categories