blog home Personal Injury What to Do If You've Been Injured in an Orange County Food Truck Accident
What to Do If You've Been Injured in an Orange County Food Truck Accident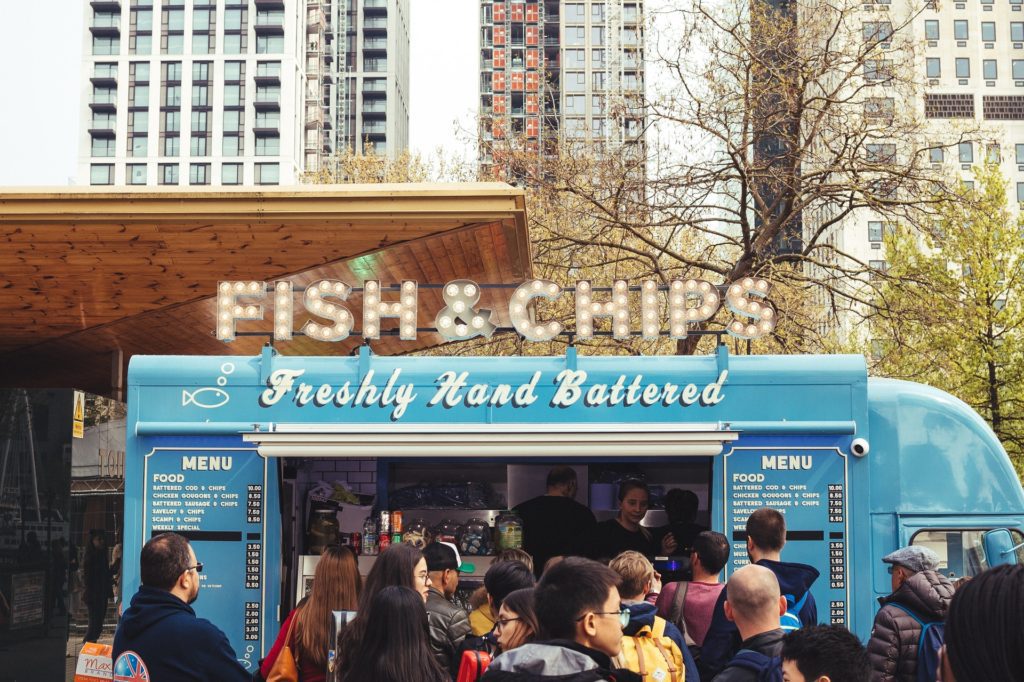 In Orange County, we love our food trucks, and taco trucks are an integral part of Southern California culture. The number of food trucks in Orange County continues to grow, with food providers of all types offering countless types of cuisine – but these trucks are also causing injury accidents. If you are injured in an accident with a food truck, what do you do? How do you file a claim to seek a settlement to cover your financial and personal losses?
Liability in Food Truck Accidents
A food truck may be driven by a talented cook or their employees. These trucks have ovens, fridges, and other heavy equipment, making them top-heavy and more likely to swerve or overturn in a collision. The first step is to identify the owner and driver of the truck and gain information about the insurance provider. In most cases of serious injuries or death, it is imperative that you are represented by an injury attorney who can take on the case and manage the entire situation from start to finish while you focus on your health and recovery. The liable parties may be one or more of the following:
The driver
The truck owner
The truck manufacturer
A parts manufacturer
A food preparation system provider (ovens, stoves, etc.) in explosions
How Do Food Truck Accidents Happen?
Blindspot problems
Food trucks have limited visibility and a larger blind spot than regular vehicles. A food truck driver may change lanes, impacting another vehicle, a cyclist, motorcycle rider, or a pedestrian.
Distracted drivers
A driver may be moving the truck to a new location and driving in an unfamiliar neighborhood. They may be late, worrying about arriving on time, or spending time talking on a cellphone or even texting, significantly reducing their ability to operate the vehicle safely.
Lack of experience
The driver may lack experience operating a vehicle of that size and weight and make bad decisions. The wrong move can leave innocent people suffering serious or fatal injuries.
Types of Injuries in Food Truck Accidents in Santa Ana and Orange County
Food trucks in Santa Ana can park in private parking lots and some city-owned lots. To get to these locations, the driver may travel on the 5, the 405, the 55, 57, the 91, the 22, or the 605, as well as the local streets in Orange County. When an accident happens, the injuries are often serious, catastrophic, or fatal. Common types of injuries include:
Spinal cord injuries
Traumatic brain injuries
Internal injuries
Paralysis (quadriplegia, paraplegia)
Why You Need a Personal Injury Lawyer
A minor accident that causes only property damage does not generally require an attorney. However, in cases of serious or fatal injuries, the need for legal representation cannot be overstated. The costs of treatment can range into hundreds of thousands of dollars in just a few short weeks, and in catastrophic injury cases, the victim will require a lifetime of medical care at an astronomical cost. It i imperative that an injured person can recover the maximum in compensation, and that's when the quality, experience, and dedication of your lawyer make all the difference.
HN Injury Lawyers: Premier Orange County Injury Law Firm
At HN Injury Lawyers, we represent seriously injured people and the families of those who have died due to acts of negligence, including cases of food truck accidents. Our firm offers a rare level of personalized care and takes on a limited number of cases. As trial lawyers, we are masters in negotiating a settlement or taking a case to trial to seek justice.
For a free case consultation from a food truck accident lawyer in Orange County, call (657) 333-5726 now.
Categories