blog home Car Accidents Why Is California's Road Quality So Dangerously Poor?
Why Is California's Road Quality So Dangerously Poor?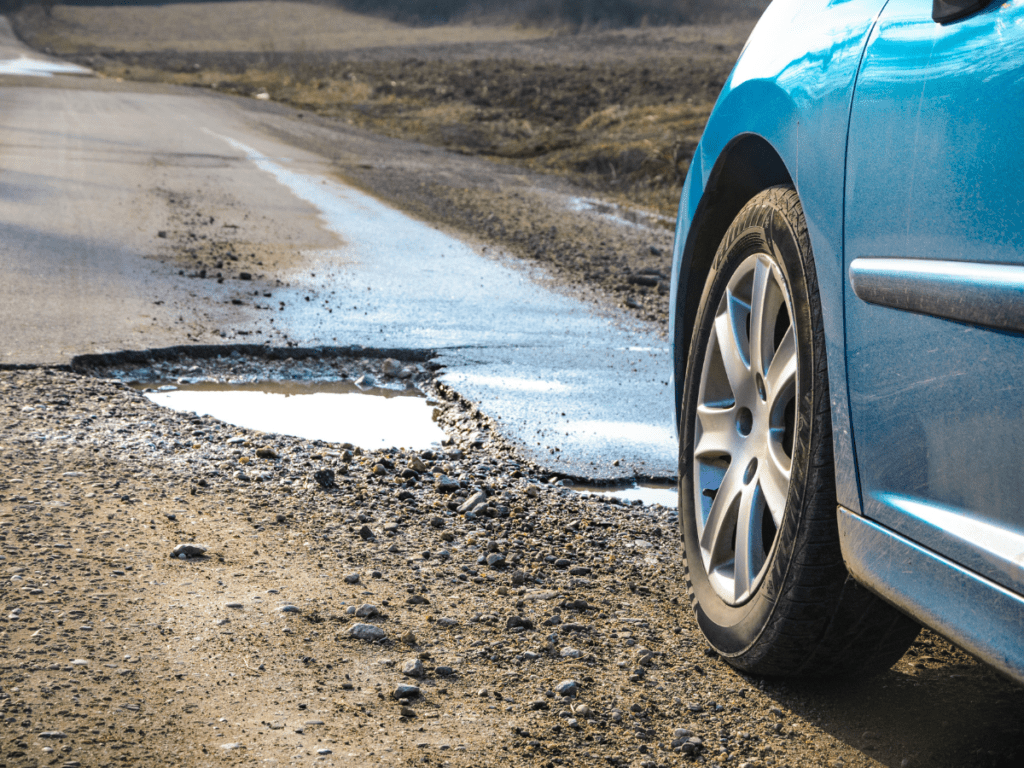 As Californians, there is so much to be proud of in our beautiful state. However, the condition of our roads continues to attract many negative comments from locals and visitors alike. Below, we address how California's roads and road expenditures compare to other states, and highlight how the state can be held accountable when poor road conditions cause an accident.
If you or a loved one were injured as a result of poorly maintained California roads, HN Injury Lawyers can fight for you to receive the compensation you deserve. Call us today at (657) 333-5726.
How Bad Really Are California's Roads?
California roads can cause a bumpy ride, with potholes and uneven surfaces, particularly on main highways. If you don't travel interstate often, you may be wondering how these roads compare to other states.
According to the Reason Foundation's 26th Annual Highway Report, California ranked 45th compared to all states in 2021 for overall highway performance, a decline from its position in earlier reports. This ranking considers many factors including pavement condition, traffic fatalities, traffic congestion, and structural deficiencies and compares this to road expenditure.
Various COVID-19 lockdowns have affected the usefulness of collision data over the past few years. However, the Caltrans 2019 California Collision Data Report suggests crash rates are increasing, outlining California's annual motor vehicle crashes increased from 10256 cases in 2015 to 12351 in 2019. While the majority of crashes are due to factors such as speeding and distracted driving, poor road conditions in California continue to pose a risk to road users.
Government Spending on Roads
Given the dismal state of California roads, as well as the high fuel taxes California pays compared to other states, one would hope improving road conditions was a significant area of focus for government expenditure for 2022.
The Reason Foundation's 2021 report ranked California's maintenance disbursements for routine upkeep (such as filling potholes or repaving roads) as the 4th highest compared to other states. This may be interpreted as a positive step taken to improve the conditions of California roads, or simply reflective of the prevalence of poor roads in California requiring maintenance performed on them.
Looking forward, the Legislative Analyst's Office 2021-2022 budget allocates $31.7 billion of spending to transportation-related programs. Caltrans receives the largest portion of this $31.7 billion, with $13,626 million allocated to them. Caltrans' "Clean California" initiative is receiving $287 million over two years for "state beautification projects on the state highway system." This funding will hopefully assist in improving the condition and perceptions of California's roads.
Is the State Liable for Accidents Due to Bad Roads?
If you are involved in an accident due to poor road conditions in Santa Ana, you may be able to seek compensation from the at-fault party. An investigation will likely be necessary to establish the cause of the crash. The city, county, or state government agency with responsibility over the area of road where the crash occurred can be held accountable where it is established the road conditions caused the crash and resulting injuries.
Many government agencies are offered a level of immunity from lawsuits, requiring a person to first file an administrative claim against the agency for compensation. If this method fails to provide a satisfactory outcome, the injured party will be able to commence legal action.
HN Injury Lawyers Can Help
If you or a loved one were injured driving California's roads due to the road conditions, HN Injury Lawyers can help you to receive compensation. Our skilled Santa Ana car accident attorneys can assist with the notoriously difficult tasks of establishing liability and filing a claim against the state or a government agency. Call us today at (657) 333-5726.
Categories