blog home Motorcycle Accidents Why Motorcycle Riders Should Watch Out for Brain Damage
Why Motorcycle Riders Should Watch Out for Brain Damage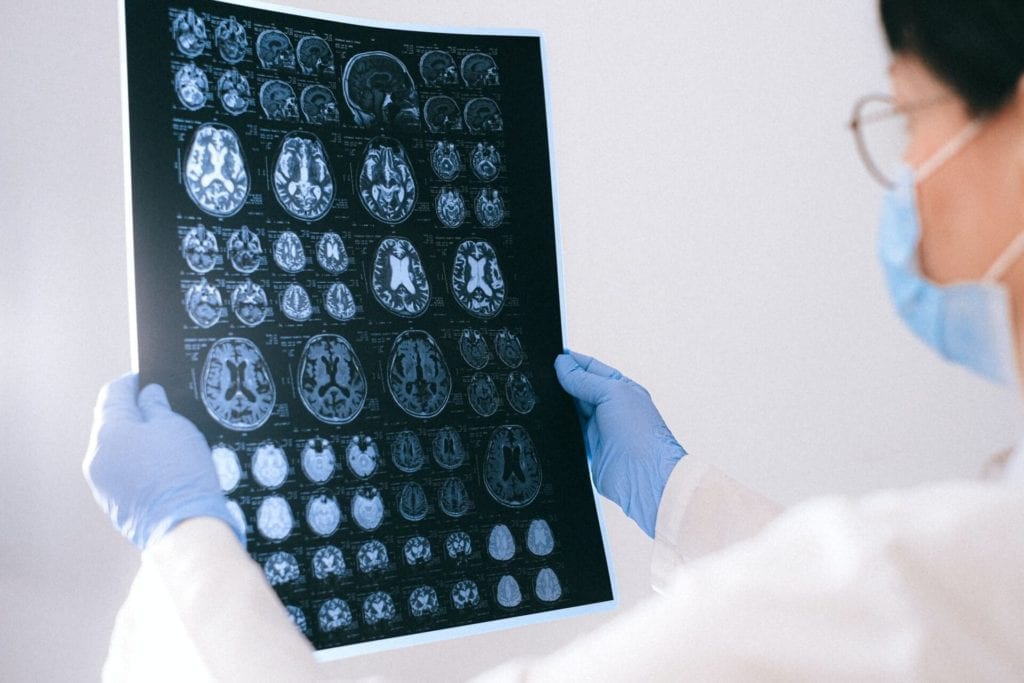 As a motorcycle rider, you understand the importance of wearing a helmet. It is not only the law in California, but helmets are designed to protect bikers from suffering catastrophic brain damage. Striking your head while traveling at high speeds can often prove fatal, so even with a helmet, there is still the risk of suffering a traumatic brain injury. Motorcycle riders should be aware of the common symptoms so they can get treatment as soon as possible.
Traumatic Brain Injury Symptoms
If you have been in a motorcycle accident, however minor, it is important to see a doctor as soon as possible. The symptoms of brain injury may not be obvious at first, and if you are in shock, you likely won't notice them. But you need to.
According to the CDC, common brain injury symptoms include:
Confusion
Sudden headaches or migraines
Sensitivity to noise or light
Nausea or vomiting
Dizziness
Difficulties paying attention, concentrating, forming thoughts, or recalling recent information
Emotional issues
Irritability
Mood swings
Sudden depression or anxiety
Feeling fatigued or drained
Difficulties falling asleep
Balancing issues
Slurred speech
Fainting spells
Seizures
If you are experiencing any of these symptoms, speak to a doctor immediately. Doctors can diagnose a brain injury in a medical exam and develop a course of treatment to try to prevent lasting damage.
Won't a Helmet Prevent Brain Damage?
Motorcycle helmets are effective at reducing 37% of all motorcycle fatalities and preventing 67% of all brain injuries, according to the National Traffic Highway Safety Administration (NHTSA). The value of wearing a proper helmet has been proven multiple times over the years with in-depth research, but it is important to remember that the type of helmet you are wearing could influence your injuries. All motorcycle riders must wear a DOT-certified helmet, according to California law, but what exactly is a DOT-certified helmet?
A DOT-certified helmet means that the helmet has passed the U.S. Department of Transportation's minimum safety requirements. Certified helmets should have "DOT FMVSS No. 218" just below the helmet's make and model. If it does not have this information, it is not safe to use.
Riders should also make sure their helmets fit properly and are secure on their heads. The NHTSA has a useful guide for picking helmets, and riders can also lookup a helmet's safety rating online if they want more information.
Who Should I Call After a Crash?
The price of a brain injury cannot be understated. Both the immediate and long-term costs of treatment can forever change your life. However, if you were injured by a negligent driver, you may be eligible for full compensation for your injuries through their insurance company. To learn how to get your medical bills, lost wages, and pain and suffering covered after a motorcycle accident, contact a Santa Ana personal injury attorney at HN Injury Lawyers.
Our trial attorneys have more than 50 years of experience under our belts and can explain all of your options in a free consultation. There is no cost to meeting with us, and we do not charge you unless we win your case. Call our Santa Ana office today at (657) 333-5726 to schedule your free consultation.
Categories