blog home Car Accidents Wrong-Way Highway Crashes
Wrong-Way Highway Crashes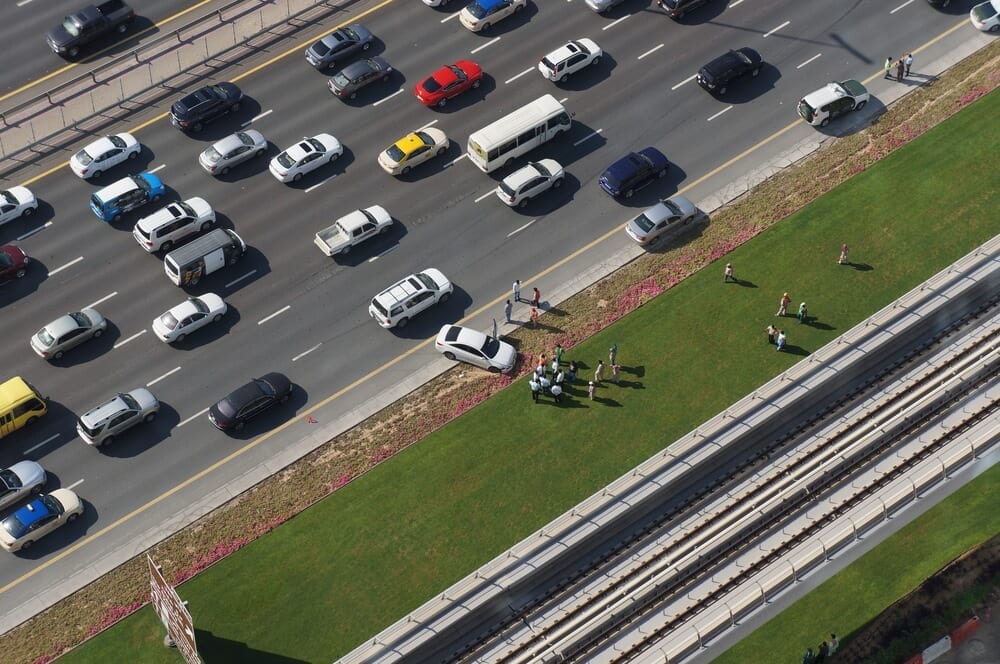 Wrong-way accidents are usually serious, causing severe injuries and fatalities. More often than not, the wrong-way driver acted negligently to cause the accident. If you were injured in this type of accident, an attorney can help you get the compensation you deserve for your damages. 
Wrong-way highway crashes are one of the most dangerous accidents to be involved in. In the U.S., wrong-way crashes cause 300 to 400 fatalities each year on average, accounting for approximately one percent of the total number of traffic-related fatalities that happen each year, according to data reported by the Federal Highway Administration (FHA). One study in Virginia revealed that the fatality rate for wrong-way collisions on controlled-access highways is 27 times that of other types of accidents. 
These accidents are serious with long-lasting impacts. Santa Ana highway accident lawyers can help if you or someone you love became a victim in one of these accidents. 
Causes of Wrong-Way Highway Crashes
Wrong-way accidents occur when a driver steers their vehicle into the opposite direction of travel, causing it to collide with vehicles traveling in the opposite direction. Typically, wrong-way accidents occur when a driver gets on a freeway using an exit ramp. Many factors can contribute to these types of accidents on the highway, for instance, driver error, vehicle malfunctions, and poor roadway designs. Other common factors include:
Drunk driving: Many wrong-way highway accidents are caused by drivers who have an extremely high blood alcohol concentration (BAC), causing them to be confused.
Advanced age: Elderly drivers are sometimes unable to recognize danger, possibly due to vision problems, dementia, or physical limitations preventing them from quickly correcting a driving error. 
Distractions: Distracted drivers are more likely to turn onto the wrong highway ramp, drive the wrong way up a one-way street, or merge against traffic.
Detours: Traffic that is rerouted for construction can cause confusion, even for drivers familiar with the roadways. If proper signage and lane-shifting techniques are not used, drivers are more likely to continue to drive in the wrong lane once the detour has ended.
Liability in Wrong-Way Highway Crashes
All drivers have a duty to drive safely and obey traffic laws. This includes driving in the right direction on roadways. Suppose they cause an accident because they are traveling the wrong way. In that case, there is a high probability that they are liable for the accident. When you contact experienced Santa Ana highway accident attorneys, they can study the reasons for your accident and hold the wrong-way driver accountable for their actions. Your attorneys can prove how the accident happened and how their negligence contributed to your injuries.
Schedule a Case Review with Santa Ana Highway Accidents Attorneys Today
Wrong-way highway accidents can leave victims with their lives turned upside down. They may no longer be able to work or enjoy the activities that they used to. They may also have painful injuries and lasting disabilities. If this happened to you or someone you love, it's time to get legal help. Schedule your free Santa Ana wrong-way accident case review with the experienced Santa Ana highway accident lawyers at Hess & Nghiem. Call (657) 333-5726 or connect with us online today.
Categories