blog home Firm News Congratulations to Our 2022 Pave Your Way Scholarship Winner!
Congratulations to Our 2022 Pave Your Way Scholarship Winner!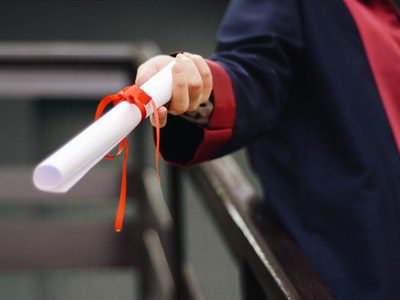 From planning the next BBQ with loved ones to exploring new places, summer is an exciting time of year for so many. For students, this season might be a time of much-needed rest before starting the next big chapter in accomplishing their next set of goals. For all of us at HN Injury Lawyers, we always look forward to sending one amazing and talented student into these months and the next school year with a $1,000 scholarship!
Congratulations to our 2022 Pave Your Way Scholarship Winner: Jasmine T.
Jasmine is an inspiring individual who wants to make the most of the opened doors made possible by the hard work of previous generations in her family. With the positive values that they've instilled in her, Jasmine is striving to use what's been provided for her to advocate for justice on behalf of those in society who need a voice. We're very encouraged by her story and her ambition to make this world a better place, so we've selected her as our 2022 Pave Your Way Scholarship.
We've heard from so many gifted students in this year's scholarship contest. Your hard work, goals, and desire to use your education for the betterment of others do not go unnoticed. We root for you to keep pressing on toward fulfilling your dreams and making a difference. Please apply for this scholarship again next year if you are still a student. Stay tuned for updates on our Facebook page and blog to keep this scholarship opportunity on your radar!
You can also read the essay from our previous winner by visiting the Pave Your Way winning entry page that showcases the top writing submission prior to this year.
Categories