blog home Pedestrian Accidents Fact Check: Jaywalking Has Been Legalized in California
Fact Check: Jaywalking Has Been Legalized in California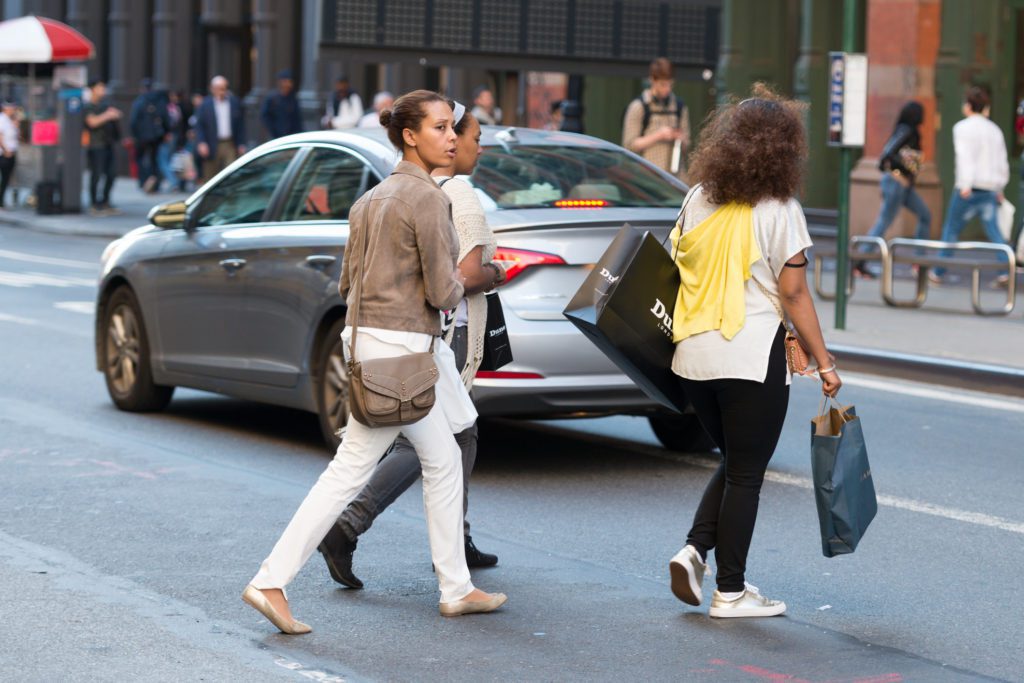 The California Freedom to Walk Act went into effect on January 1, 2023. It is now legal to jaywalk – cross the street outside of a crosswalk – provided there is no immediate danger of a collision. Police can no longer give you a ticket for jaywalking if it is done safely.
Proponents of Assembly Bill 2147 (the Freedom to Walk Act) claimed that jaywalking citations were being disproportionately issued to minorities and low-income individuals and that high-poverty communities lacked the funding and infrastructure to provide safe crosswalks. Assemblymember Phil Ting, who introduced the bill, said, "It should not be a criminal offense to safely cross the street," as reported on CNN.
What Does It Mean to Cross the Street Safely?
It is safe to cross the street and legal to jaywalk if there are no hazards or vehicles in or entering the roadway before you cross it. Jaywalking may not be safe, and therefore not legal, under certain circumstances, such as when:
A car is approaching faster than you can cross the road
Traffic is heavy on the road you want to cross
Road construction or other obstacles are present
Does the Freedom to Walk Act Affect the Right of Way?
Pedestrians have always had, and still have, a duty to use due care for their own safety. It is illegal for a pedestrian to "suddenly leave a curb or other place of safety and walk or run into the path of a vehicle that is so close as to constitute an immediate hazard." The new law does not change the right of way. Pedestrians must still yield to traffic on the road.
Under state law, drivers in California have a responsibility to exercise extra care to spot pedestrians and to slow down or stop for them if necessary. They are specifically required to yield the right of way to pedestrians crossing the road in marked crosswalks or in unmarked crosswalks at intersections. However, that does not relieve drivers of their duty under the law to exercise due care for the safety of any pedestrian in the roadway.
Does the New Law Affect Liability for Pedestrian Accidents?
If a pedestrian jaywalks when it is not safe to do so and is hit by a car, then he or she may share some fault for the accident. Drivers are still required to be alert for pedestrians and exercise extra care for their safety. The Freedom to Walk Act may provide jaywalkers with more protection from liability than they had in the past. Before the new law was passed, pedestrians were almost always held partially responsible for accidents if they crossed the road outside of a crosswalk, even if it was reasonably safe to do so.
How Can You Recover Compensation for a Jaywalking Accident?
If you were injured as a pedestrian while crossing the street outside of a crosswalk, it is in your best interests to consult with an experienced personal injury lawyer. As California is an at-fault state, you will need to file a claim with the driver's insurance company to seek compensation for your damages. The insurance company is in business for profit, and its representative will undoubtedly try to place blame for the accident on you. Under the new state law, you should be able to recover full compensation if you used reasonable care while jaywalking.
Our Santa Ana personal injury attorneys at HN Injury Lawyers have combined experience of nearly half a century. We have a successful track record for our clients and have won more than 100 million dollars. If you have been hit by a car while jaywalking, contact us at (657) 333-5726.
Categories