blog home Truck Accidents The Best Large Truck Braking Practices That Keep Us Safe
The Best Large Truck Braking Practices That Keep Us Safe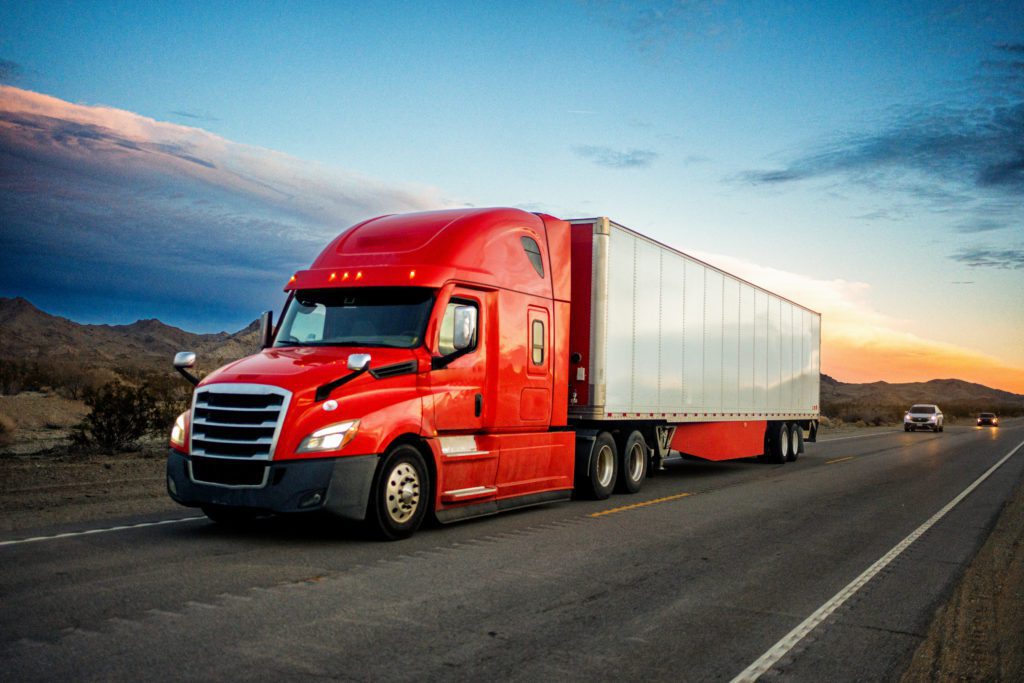 Downhill braking in a large truck can be remarkably difficult in a large truck. A fully loaded big rig can weigh well over 80,000 pounds, which means proper braking technique is essential when on a downhill slope. If a driver brakes excessively, it could cause the brakes to overheat and fade, lessening their effectiveness and ultimately resulting in brake failure. An experienced driver should know how to safely operate a truck, preventing this from occurring.
Why Trucking Companies Must Hire Experienced Drivers
Operating a large truck takes skill and experience, but unfortunately, trucking companies do not always hire drivers who are prepared for the road. Hiring inexperienced drivers increases the potential for a deadly accident, putting many others at risk. They do not have the experience and knowledge to prevent hazardous situations, including overheating brakes.
How to Correctly Brake When Driving Downhill
Correctly braking while driving downhill is a vital skill for truck drivers. They must first assess a maximum safe speed for the road and weather conditions, select the proper gear for driving downhill, and let the truck naturally accelerate until it is at the right speed. Once the truck reaches a safe speed, these are the next steps the driver should take:
Apply the brakes until the truck starts to slow down. This should be done for about three seconds when the truck's speed is five mph below what is considered a safe speed.
When the truck's speed is appropriately reduced, release the brakes.
As the truck begins to increase to its safe speed again, the first two steps must be repeated. Repeating the first two steps ensures that the truck always maintains a speed that is safe for traveling downhill while keeping the brakes from overheating.
Continue to apply the brakes and release them until the truck reaches the bottom of the hill.
If these steps are not followed or done incorrectly, it could cause a large truck to skid or overturn. In cases where the brakes overheat, brake failure can occur. According to the Large Truck Crash Causation Study Analysis Brief, brake failure is one of the biggest causes of crashes involving large trucks. When the brakes on a large truck fail, it can result in a catastrophic rear-ending accident with the vehicle in front, causing life-altering injuries.
How a Lawyer Can Help You
If you were injured in a truck accident caused by improper braking, an experienced personal injury lawyer can help you navigate your claim. It is not uncommon for multiple parties, including the trucking company, to be at fault in such cases, and an attorney can help you determine who is liable for your injuries. Your attorney will fight to hold the responsible party accountable and work to achieve the compensation you deserve.
Contact a Santa Ana Truck Accident Lawyer
The injuries sustained in a truck accident can be catastrophic, changing the lives of the injured person and their family forever. If you are struggling to recover from a truck accident, the HN Injury Lawyers team can provide the strong legal support and advice you need right now.
Backed by almost 50 years of combined experience, our Santa Ana personal injury attorneys are dedicated to fighting for accident victims. We understand how difficult this experience is for you and your loved ones and will treat you with the attention and care you deserve. Reach out to us today at (657) 333-5726 to schedule a free initial consultation.
Categories