blog home Truck Accidents Who is Responsible When Delivery Drivers Cause Accidents?
Who is Responsible When Delivery Drivers Cause Accidents?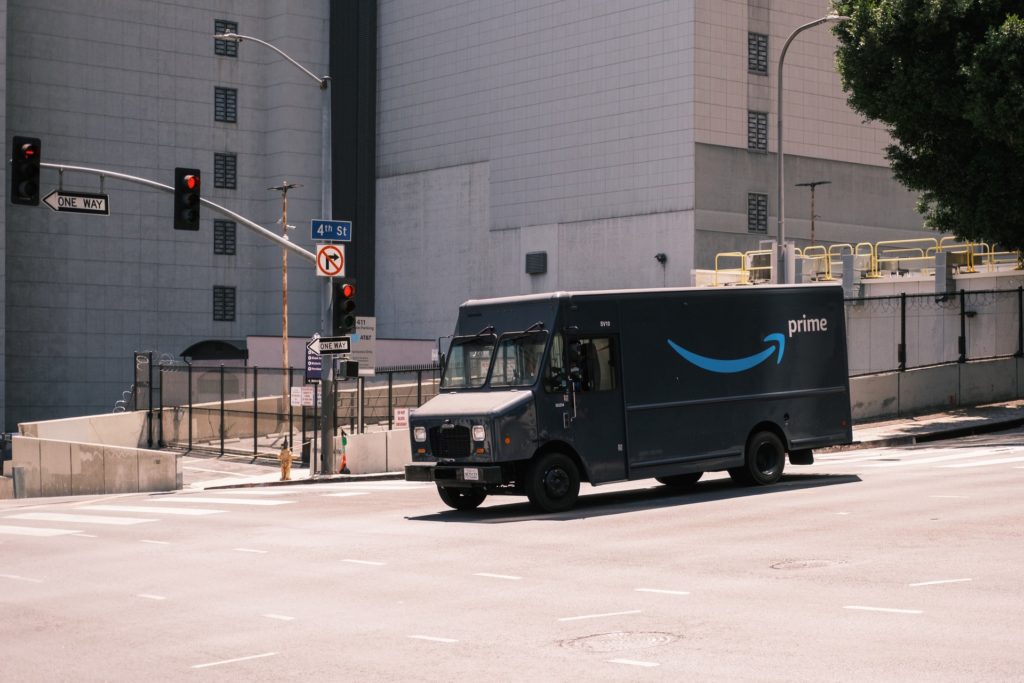 Delivery drivers are everywhere these days, delivering prepared meals, groceries, clothing, and everything imaginable. It is rare to venture out onto the streets and freeways in the Santa Ana area without encountering at least a few.
The high percentage of delivery drivers in traffic has led to an increase in injury and fatal accidents – but what do you do if you are hit by one of these drivers, and you or a passenger is seriously injured? You are facing a legal situation that is more complex than the ordinary. It is important that every facet of your case is managed flawlessly and that the maximum possible compensation is pursued from the liable parties.
Liability in Delivery Driver Accidents
If the accident was caused by an Amazon delivery driver, the company might pay compensation to victims. For their insurance to kick in, the driver must have been busy working for the company when the accident occurred. The cause of the accident must be determined to identify who is liable. The various entities that may be held liable could include:
The driver
The delivery service
The truck or vehicle manufacturer (product liability cases)
The vehicle maintenance company
Parts manufacturer
The first step in filing a claim is to ensure you are represented by an experienced personal injury lawyer who has a breadth of understanding the complexities in these cases and who has a track record of success in high-value injury claims and lawsuits.
What Compensation Could be Paid in a Settlement?
The amount of compensation paid through an insurance settlement will reflect the degree of injuries sustained and policy limits of the liable party. Several types of compensation can be pursued in a delivery truck accident:
Economic damages: These are the financial losses associated with the cost of medical care, hospital costs, surgeries, nursing care, ambulance transportation, medications, rehabilitation, lost wages, lost earning capacity, and other hard costs.
Non-economic damages: An injured person is entitled to pursue non-economic damages such as pain and suffering, the emotional anguish associated with the accident, and a value put on personal losses affecting the quality of life, such as permanent disabilities, disfigurement, amputations, and others.
After an Accident with a Delivery Driver: Protect Your Right to Fair Compensation
When a crash has led to severe injuries that require medical treatment or cause you to be unable to work and earn a living temporarily or long term, the issue of compensation could not be more urgent. The first step is to ensure you have a lawyer that will protect your right to compensation you deserve and fight for your best interests. Insurance companies, whether the driver's own auto insurance provider or the delivery service insurance provider, are focused on paying out as little as possible – this is a fact of life.
Why Choose Us?
At HN Injury Lawyers, we have a background that serves our clients well. We have represented insurance companies in the past, and we know how they operate. When we take on an injury case, the opposing side sits up and listens – they are aware that as trial lawyers, we relish the idea of taking them to court and having a jury decide. Generally, they want to avoid this scenario and are more likely to offer a fair settlement.
If you need a personal injury attorney in Santa Ana for a delivery truck accident, call HN Injury Lawyers today at (657) 333-5726 for a free case consultation.
Categories