blog home Premise Liability Accidents Waiting to Happen at an OC Gas Station
Accidents Waiting to Happen at an OC Gas Station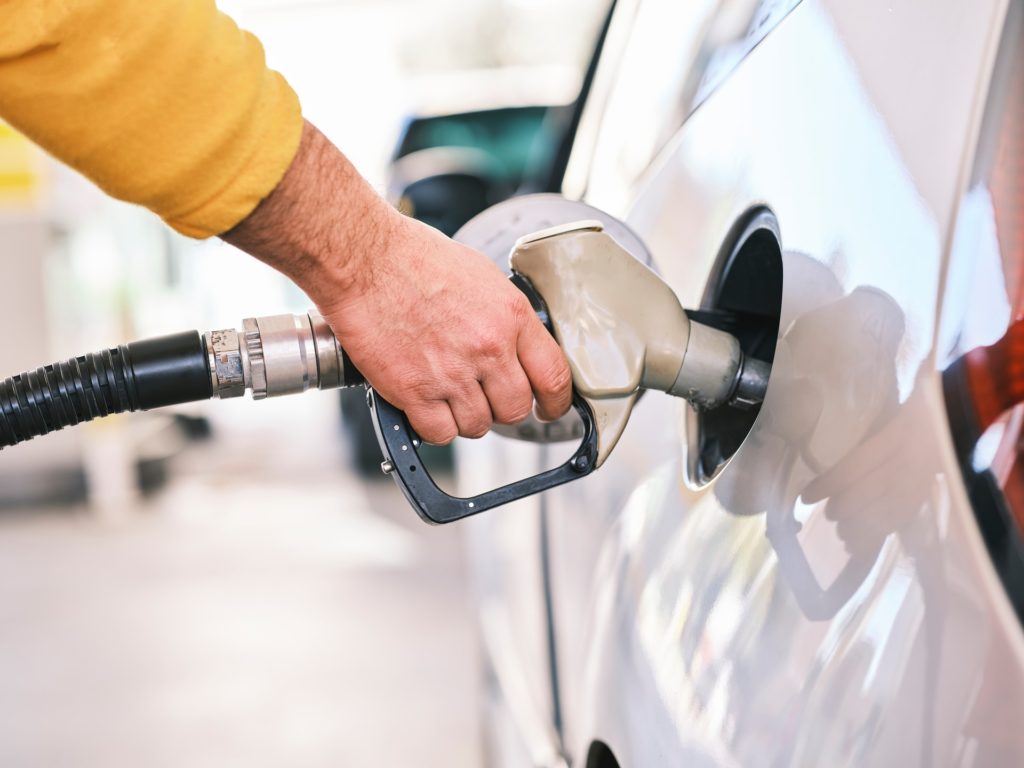 A gas station stop is a necessity for those of us with gas-powered vehicles. Gas station owners and operators have a duty to their customers. The area must be maintained to be reasonably safe for patrons and staff, in all areas, including at the pumps, in the store, in restrooms, and in parking areas. If a gas station owner fails to keep the facility safe for visitors, they may be liable when injuries occur on their premises.
Types of Injuries at Gas Stations
Some of the most common injuries occurring at gas stations in the OC include:
Slip and fall accidents: Gasoline is extremely slippery. Gas spills can lead to deadly slip and fall accidents, with broken bones, brain injuries, head and back injuries, spinal cord injuries, and life-threatening injuries. Any gas station owner or operator must be alert to gas spills and cover them with kitty litter or other absorbent material, and then sweep up the debris.
Assaults: Another patron or visitor to a gas station or mini-mart could assault another patron, leading to very serious injuries. Gas station owners or operators have a duty to keep their patrons safe, and if the area has been the location of other assaults, to take actions to protect the health and safety of patrons.
Lacerations: Faulty gas station equipment, such as poorly maintained gas nose nozzles with jagged edges can lead to deep lacerations that require medical intervention.
Explosions: Any heat source, whether a cigarette or spark from metal to metal contact can lead to a gas explosion, causing serious, disfiguring, or fatal burns to innocent people.
Traffic in the OC – The Impact of Out-of-Town Drivers
Disneyland, Knotts Berry Farm, and the beaches along the coast of the OC draw millions of visitors every year. Out-of-town drivers are rarely prepared for Southern California driving, and a driver unfamiliar with the area can cause an accident at a gas station, when pulling in or out, or on pedestrian walking areas. With the high numbers of tourists driving vehicles, stay alert – these drivers are prone to errors, whether turning into or out of a gas station, on the freeways, and in the cities and towns.
How Does Negligence Play a Role in Gas Station Accidents?
Negligence is fundamental in every premises liability case. Property owners have what is termed a "duty of care." This is the duty to maintain property to be reasonably safe, and to warn patrons or visitors of any dangers, such as wet floors, gas spills, or others. When this duty of care is breached (violated), and the gas station owner has not maintained the property and quickly repaired any hazard or adequately warned of a danger, and another person is injured, it is likely an act of negligence. If the breach of duty of care led to the injuries and the victim suffered damages, a premises liability claim can be brought against the negligent party(ies).
Injured at a Gas Station? What to Do.
If you were injured at a gas station in the OC, take these steps to protect your right to the compensation you deserve:
Take pictures of the area where the injury occurred.
Take pictures of the injuries themselves.
Get the contact information for any witnesses.
Have a full medical assessment and inform the doctor of what occurred.
Follow all medical advice and attend all appointments.
Keep a written record of your experiences, day to day.
Contact an experienced Santa Ana premises liability attorney to help you pursue damages.
When the Right Attorney Matters.
Many personal injury lawyers rarely, if ever, go to court. They function as a processing mill for injury cases and seek a fast settlement – but this approach may not be in your best interests. For cases of serious injury or loss of life, you want a trial lawyer who has experience, is professional, and who can craft a persuasive case on your behalf. That's what we do at HN Injury Lawyers. We thoroughly evaluate all the facts in the case, the extent of the injuries, and are dedicated to pursuing the maximum possible compensation.
Call us today at (657) 333-5726 for a free consultation, with no time limit.
Categories