blog home Personal Injury Causes of Amputations
Causes of Amputations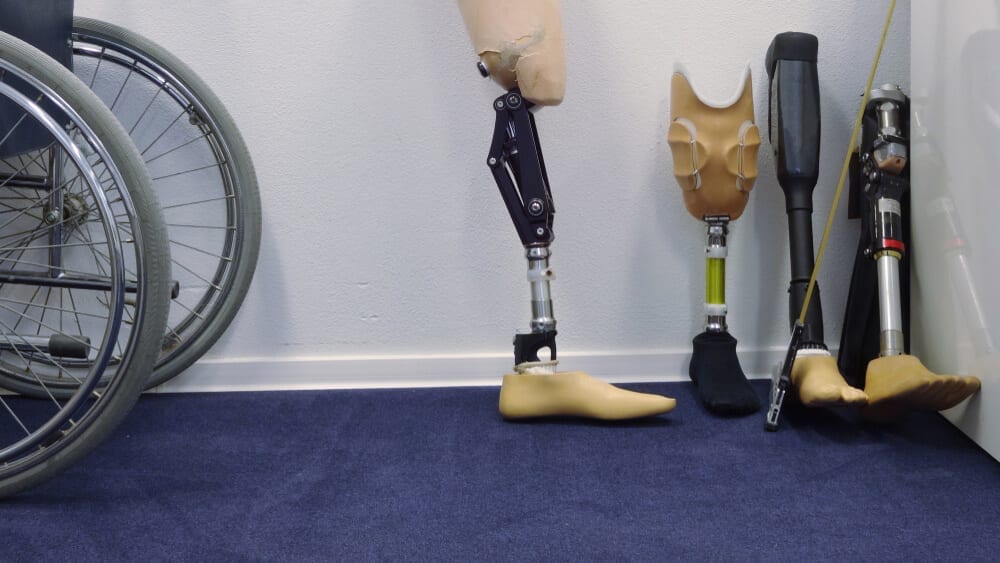 Several different types of accidents can lead to the loss of a limb. Whether you needed an amputation due to a motor vehicle accident, a burn, or another traumatic event, your life has been forever changed. It's crucial for you to explore your options with our amputation injury lawyers.
Almost two million people in the United States live with the loss of a limb, also known as an amputation. Nearly half of them are the result of some form of trauma, the other half is a result of vascular disease, and less than two percent are cancer-related. Approximately 185,000 amputations are performed in the U.S. annually. In a recent year, total amputee hospital costs were more than $8.3 billion, leaving a substantial and sometimes insurmountable financial burden on injured individuals. If you are one of them, it's time to contact the experienced Santa Ana amputation injury lawyers at Hess & Nghiem. We can help you seek fair compensation for your injuries.
Amputations Caused by Trauma
Sadly, many amputations are the result of trauma arising from negligence. These severe injuries are life-changing, burdensome to amputees and their families, and extremely expensive. When another person or a party fails to do something they should have done or does something they shouldn't have done, the risk of an accident increases.
Examples of situations that can lead to the need for amputation include:
Auto and motorcycle accidents
Airplane crashes
Amusement park accidents
Construction accidents
Severe burns
Products liability
Bus accidents
Train accidents
Heavy machinery and equipment accidents
Drunk driving
Drug-related accidents
Work accidents
Truck accidents
Commercial vehicle accidents
Boating accidents
No matter which circumstances caused your injuries, our experienced Santa Ana amputation injury attorneys can represent you as you seek compensation. The losses from an amputation can be overwhelming and ongoing, so you need the right legal team on your side to protect your rights.
Why is an Amputation Necessary?
Medical professionals do everything they can to preserve limbs. However, sometimes the limb is too injured to save. Amputation is a surgery to remove part or all of an arm or leg. It's done because the tissue is damaged and can't be healed. Surgery can restore the limb's ability to function. Removing the damaged part of an arm or leg can improve total health. Injuries requiring amputation can suffer damage to bones, nerves, and blood vessels. If amputation is not performed, the injured person may be at risk for further complications and injuries, such as infections. Sometimes amputations need surgical revisions.
Recovering from an amputation can be a long process. After an amputation, most people are fitted for a prosthetic and undergo physical therapy and rehabilitation.
Our Santa Ana Amputation Injury Lawyers are Here for You
Don't wait to get the legal help you need if you suffered severe enough injuries that you required an amputation. Our firm knows how difficult this situation can be. The sooner you contact us, the better your chances of a full and fair financial recovery. We provide no-obligation case reviews to all personal injury clients. Schedule yours today with our seasoned Santa Ana amputation injury attorneys. Call (657) 333-5726 or contact us online today.
Categories