blog home Motorcycle Accidents Dangers of the Road Only Motorcycles Face
Dangers of the Road Only Motorcycles Face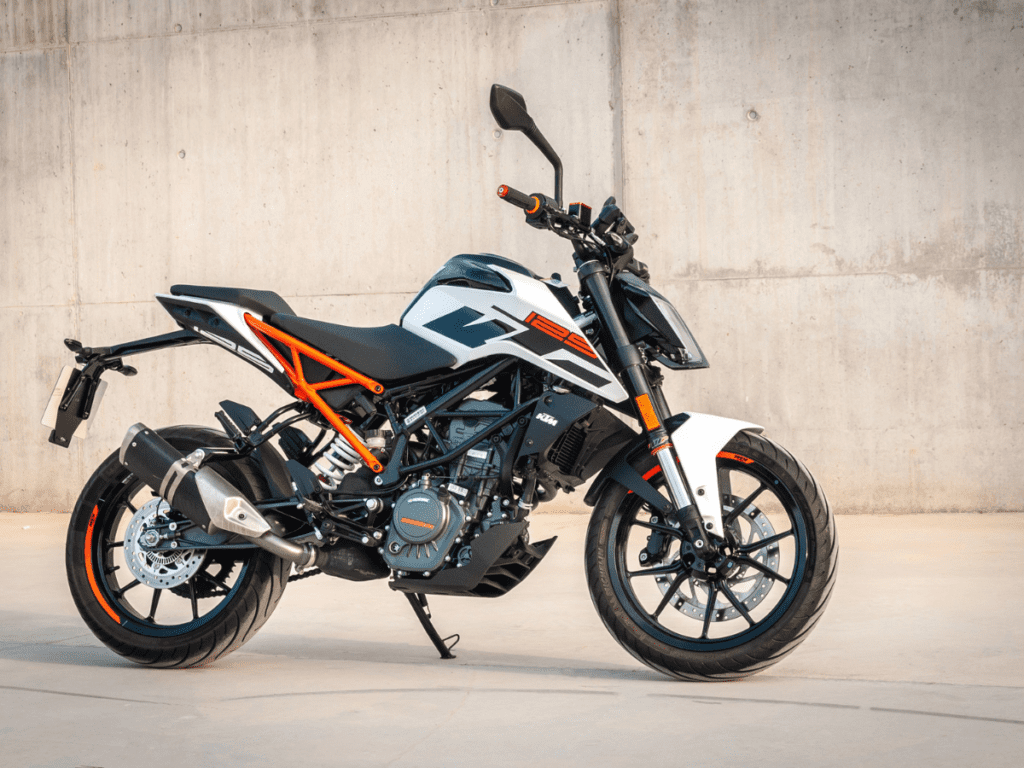 Motorcycles come with many advantages, including the exhilaration of the open road. However, they also come with inherent risks that make them more dangerous than cars. Motorcycles are smaller and lack any barrier between the operator and the road. These factors can result in serious injuries. In addition, the high speeds, lack of stability, and reduced visibility make this factor even more dangerous.
Motorcycling poses risks that differ from driving a car, such as:
Lack of protection: In contrast with cars, motorcycles lack any barriers that would protect occupants from the outside environment – exposing riders to potentially harmful elements while providing no physical barrier against collision.
Less visible: Motorcycles are smaller and less visible on the road compared to cars, making them easy to miss or misjudge in terms of speed or distance. This presents additional challenges.
Complicated maneuvering: Motorcycles require balance and maneuvering skills, which may prove challenging for some in emergencies, increasing their susceptibility to accidents caused by sudden maneuvers, poor road conditions, or limited braking abilities.
Accidents Suffered by Motorcyclists
Motorcyclists are faced with unique accidents that are not as common among vehicle drivers. Some examples include:
Broadside collisions: Also referred to as T-bone accidents, broadside collisions occur when a vehicle hits the side of a motorcycle at an intersection without yielding to their right of way. The failure of other drivers to grant the right of way can often be to blame for these types of collisions.
Overturn accidents: Overturn accidents happen when a motorcyclist loses control and the bike tips over due to an unavoidable hazard or another driver's negligence.
Collisions with fixed objects: Motorcycle riders often collide with fixed objects on the road, such as guardrails, trees, or utility poles. This is usually because of other drivers forcing them off the road.
Sideswipe collisions with motorcycles: In a sideswipe collision, a vehicle hits the side of a bike while passing or changing lanes. Failing to check mirrors or signals properly can result in these types of crashes, leading to severe injuries or even fatalities for motorcyclists.
Rear-end collisions with motorcycles: Rear-end collisions involve vehicles crashing into the back of a motorcycle, often due to distracted driving, tailgating, or sudden stops. Motorcycle riders lack crumple zones that protect vehicles against impact, leaving them more susceptible to impacts than motor vehicles.
Motorcycle Accident Injuries
Due to a lack of protection for riders, motorcycle accidents often result in severe, catastrophic injuries. Common ones include:
Head and brain injuries: Traumatic brain injuries (TBIs) are a primary risk in motorcycle accidents, even among riders wearing helmets. Head injuries can cause lasting disabilities or result in fatalities, making TBIs one of the most devastating injuries for motorcyclists.
Spinal cord injuries: Motorcycle accidents can damage the spinal cord and result in partial or complete paralysis. This type of injury would require lifelong treatment.
Road rash: After being involved in an accident, motorcyclists often experience severe skin abrasions known as road rash. Road rash can range from mild to very severe, requiring extensive medical treatment in some cases.
How a Lawyer Can Advocate for Injured Motorcyclists
After a motorcycle accident, we understand how important legal representation can be, especially when dealing with a debilitating injury. Having an experienced Santa Ana motorcycle accident attorney with a background in litigation can help ease your burden and bolster your case by doing the following:
Investigating and collecting evidence: to establish a compelling case, your attorney will need to collect and preserve supporting evidence, interview witnesses, and, if possible, reconstruct the accident.
Negotiate with the insurance company: One of the most important things your attorney can do is negotiate with the at-fault driver's insurance company. Insurance companies will do all they can to pay you as little as possible, and they know how to apply pressure to a victim. An experienced attorney can go up against insurance companies to ensure you recover the compensation you deserve.
Trial representation: If a fair settlement offer is not offered by an insurance company, your attorney can take the case to court to seek justice. Your claim must be professionally presented, persuasive, and supported by evidence.
Have You Been Injured in a Santa Ana Motorcycle Accident?
Motorcycle accidents can have devastating repercussions, but with the assistance of a seasoned California personal injury attorney from HN Injury Lawyers, you can pursue fair compensation for your injuries. If you sustained serious injuries in a motorcycle accident, contact HN Injury Lawyers for dedicated representation.
We have over 50 years of combined legal experience and have won over $100 million for our clients. Our Santa Ana attorneys are members of highly acclaimed legal associations, such as the American Board of Trial Advocates, Multi-Million Dollar Advocates Forum, and The National Trial Lawyers Top 40 Under 40.
We offer a free initial consultation and operate on a contingency basis—you don't pay anything until we win. Contact us—call (657) 333-5726 to schedule your free case consultation today.
Categories