blog home Firm News HN Injury Lawyers Announces 2022 Pave Your Way College Scholarship
HN Injury Lawyers Announces 2022 Pave Your Way College Scholarship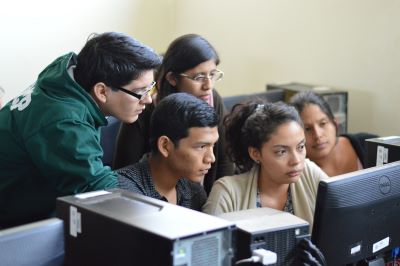 Everyone can use a little help now and then. In fact, all the people who work at HN Injury Lawyers have had someone special in our lives who helped us along the way, making our journey a little bit easier. That's why we like to pay it forward by providing an annual $1000 Pave Your Way Scholarship, available for current college students and college-bound high school seniors across the country.
At HN Injury Lawyers, we help people put their lives back together after they have been injured in an accident. Every day, we work to build a better society – one where everyone has the opportunity to thrive.
Pursuing a college education is an exciting way to learn new things, meet new people, and put yourself in a strong position to achieve your professional goals. We want to help out with that. We also want to help create a new generation of leaders, people who will strive to attain their goals while also working to build stronger communities.
Think about the people in your life who helped you get where you are today — friends, parents, grandparents, family members, teachers, tutors, neighbors, pastors, counselors, and others. At HN Injury Lawyers, we want to help you achieve your goals, and we also hope that you will remember all those special people in your life who were there to give you a helping hand right when you needed it.
Deadline to Apply: April 13, 2022
Winner Announced: May 11, 2022
Scholarship amount: $1000
Essay prompt: Pursuing a college education and career is a personal journey, but it can often carry an entire community forward with it. When you enter the school of your dreams, you have the opportunity to create a brighter future for yourself and everyone around you. We at HN Injury Lawyers want to hear about why you are pursuing a college degree and how your goals can improve the lives of others. Tell us, in 500 to 1,000 words, why you believe your dreams can pave the way for your friends, family, or community.
Requirements for Applicants
You must be currently enrolled or planning to enroll in a two-year college, four-year university/college, or trade/certification program. You may also apply if you are returning to school for graduate studies.
You must have earned or will earn your high school diploma this calendar year.
You are a U.S. Citizen or hold Permanent Residency status. DACA recipients are welcome to apply.
You must complete all entry fields on the application for the scholarship. Failure to do so will result in disqualification. Entries that do not meet the word count requirement will not be considered.
Welcoming All Eligible Applicants
We encourage all interested high school seniors and current college students to apply for the 2022 HN Injury Lawyers Pave Your Way Scholarship. Follow this link to learn more. Check our blog and Facebook page for further scholarship announcements. Good luck!
Categories