blog home Car Accidents How Dashcam Footage Is Used in California Injury Claims
How Dashcam Footage Is Used in California Injury Claims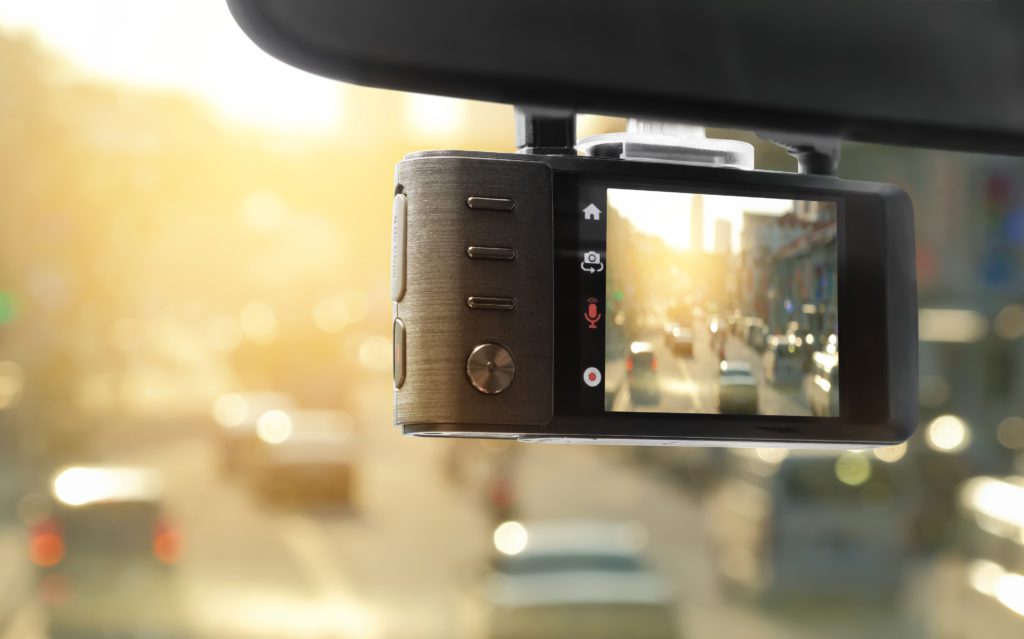 The use of dashcams has increased in recent years. They give drivers peace of mind so that they can provide evidence that supports their personal injury claim in the event of an accident. Dashcams help provide a video recording of what occurred leading up to an accident, and they can also provide evidence regarding the speed of the vehicles involved and other crucial details. They can be especially helpful in a hit-and-run accident and allow you to pursue compensation against the at-fault party who fled the scene.
What is a Dashcam?
In California, dashcams became legal in 2011. Dashcams are relatively easy to install yourself, though it is important to follow certain rules when doing so. They must be smaller than five square inches when located in the upper center of your vehicle's windshield. If located in the lower right corner of the windshield, they must be less than seven square inches. If your dashcam records audio, it is crucial to let your passengers know they are being recorded.
Having a dashcam installed in your vehicle can be a great asset if you are involved in an accident. It can capture important evidence for your claim and help prove who was at fault.
How Dashcams Help California Injury Claims
There are many ways in which a dashcam can help your California injury claim, including:
It can capture footage of an accident
It can provide documentation of the surrounding conditions
It can capture the license plate number and other important details if you were involved in a hit-and-run
After being involved in an accident, you must obtain the footage from your dashcam as soon as possible. Otherwise, you risk losing this important evidence, or it may be overwritten. The last thing you want to do is lose the most significant piece of evidence for your personal injury claim.
Legal Options for Individuals Involved in Car Accidents
Dashcam footage is not only admissible in court, but it can also be used when filing an insurance claim, especially in cases where motorists cause an accident to commit insurance fraud. Filing some of these insurance claims without video footage can be exceptionally difficult and may boil down to your word against the other driver. With dashcam footage, you can protect yourself and help your case.
If you are filing a personal injury claim, dashcam footage might also be instrumental in your case. An experienced personal injury lawyer can guide you through the process and ensure you make the most of this important piece of evidence. The more evidence you have, the better your chances of obtaining fair and just compensation will be. You could recover monetary damages for your medical expenses, lost wages, property damage, pain and suffering, and more.
Hire an Experienced Santa Ana Personal Injury Lawyer
If you were injured in a car accident caused by another driver's negligence and have dashcam footage, now is the time to hire skilled legal representation. At HN Injury Lawyers, our Santa Ana personal injury team is committed to providing compassionate support and knowledgeable legal guidance.
Our practice was founded in 2017 and is backed by almost five decades of combined experience. When you turn to us for help, you can count on consistent communication and knowing about any updates that arise, so you're never in the dark. Don't face insurance companies on your own. Call us at (657) 333-5726 to schedule a free initial case evaluation. We're here to fight for you.
Categories