blog home Motorcycle Accidents Don't Underestimate Road Rash: How To Get Help
Don't Underestimate Road Rash: How To Get Help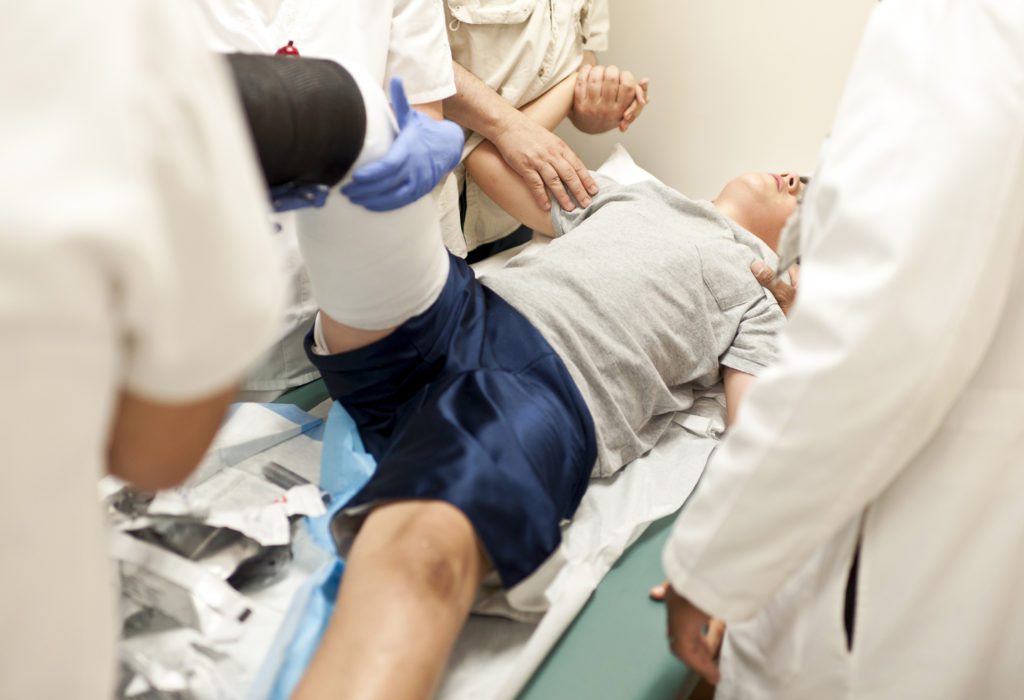 Road rash refers to the friction burn that occurs when someone is thrown from their vehicle and slides across the pavement as a result of a motor accident. This can be a severe injury often suffered by motorcyclists during an accident.
Despite many cyclists taking all proper precautions, including wearing the right gear, this may not be enough to prevent these skin abrasions.
Types of road rash
Road rash can occur anywhere on the body that has come into contact with the surface of the road but is common to the thighs, face, shoulders and knees. The types of road rash can be broken down into three categories:
Compression injuries
This is where one part of the body is squashed between the vehicle/motorbike and the road. This pressure can result in broken bones, bruising and muscle damage.
Open wounds
Bleeding commonly results in road rash cases and typically requires stitches and possible skin grafts to treat the injury.
Avulsion
This is the most common version of road rash and results from skin dragging along the road to the point where fat, muscle or bone is exposed.
As you can see from the above listed categories, cyclists can sustain varying degrees of road rash injuries. These injuries range from minor scrapes to severe injuries that involve prolonged medical treatment. As with burns, the level of severity of road rash is described by professionals in degrees.
Severity of road rash
First degree injuries are considered minor and can often be treated at home as a rider may walk away from the accident with only minor bruising and slight bleeding.
Second degree injuries occur where the rider suffers severe scrapes and bruising and may have possible debris stuck in the wounds. These injuries are considered to require medical attention.
Third degree wounds are considered the most serious and occur where all layers of skin have been affected, e.g., an avulsion. Infection is another concern in regard to this level of injury and it's advised to seek medical attention as soon as possible.
What causes road rash? 
Common accidents that lead to road rash injuries include:
A "lay down," where the rider leans the bike over and loses contact between the wheels and road.
"Front bike ejection," where another vehicle cuts off the bike from the front, causing the rider to come to a sudden stop and sending them over the handlebars and across the road
"Side bike ejection," which is similar to a front bike ejection but occurs when a rider turns to avoid collision, which then causes them to fall off the side of the bike.
Forms of compensation
If you're involved in a motorcycle accident as a result of negligence by the driver of the other vehicle, you're entitled to an array of damages to cover the losses sustained as a result of the crash. The most common types of compensation are:
Medical bills: Monetary value to cover any treatment, present or future, that you require as a result of the injury. This also includes transport to the hospital, e.g., an EMT vehicle or ambulance.
Future rehabilitation: This is common with skin grafts as recovery and treatment may span some time following the accident.
Pain and suffering: The pain resulting from road rash can be compensated for.
Lost wages: You can be paid out for any wages lost as a result of your inability to work due to the injury. This also includes future lost income if you're unable to work to the same degree as you previously were.
Loss of quality of life: You can also be compensated for any permanent damages that reduce the quality of your life moving forward.
Property damage: Compensation to cover any property damaged as a result of the accident, e.g., your motorcycle or helmet.
How a Santa Ana injury lawyer can help and how we will assess your case
When you contact a Santa Ana motorcycle accident attorney at HN Injury lawyers to assist you with your legal suit, we assess your case to ensure you fulfill the requirements for a personal injury lawsuit. This requires us to prove the other party to the accident was at fault/negligent in that they were not upholding a duty of care to other drivers/riders on the road. We then help you establish a sufficient nexus/connection between your injury and the negligence of the other party.
After we establish cause and liability, we can move on to preserving evidence for your claim, working with local law enforcement and medical professionals to build a strong case, and fight for the compensation you deserve. Contact HN Injury Lawyers today at (657) 333-5726.
Categories