blog home Personal Injury Common Injuries at School
Common Injuries at School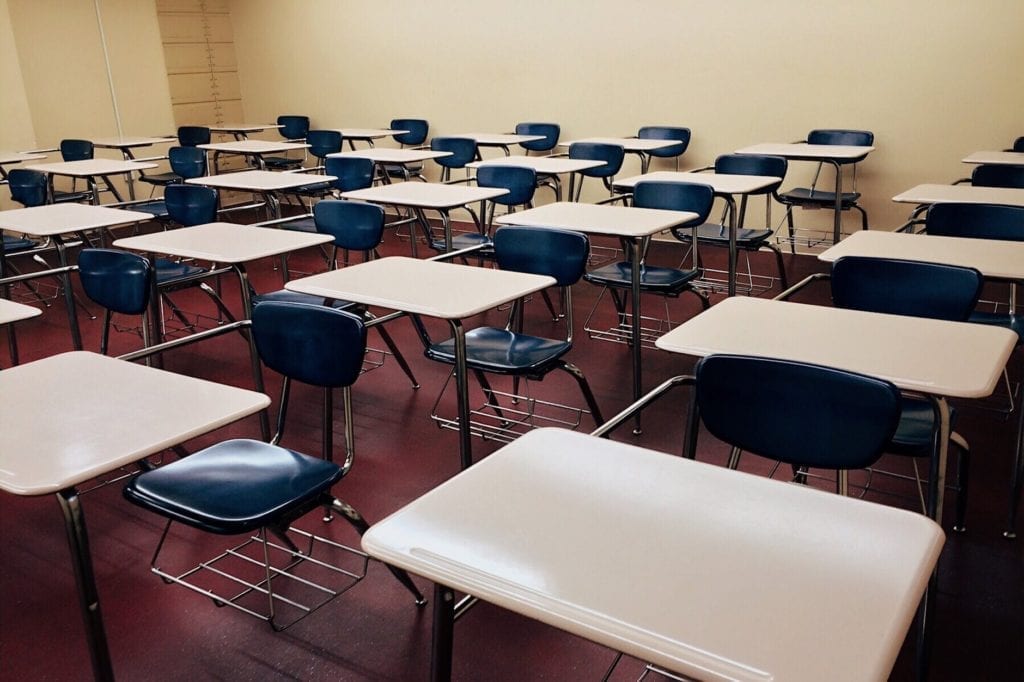 Over 12,000 people between the ages of 0 and 19 die from unintentional injuries each year. Many of these injuries are the result of accidents that occur at a public or private school. As a parent, grandparent, or guardian, you have a right to expect that when you place your child in the care of school or daycare staff and officials, they will be kept safe.
Sadly, many parents find that their expectations are unmet, leading to serious injuries and even the loss of life. What is a parent to do if they find themselves in this situation? Besides the obvious, they should reach out to an experienced Santa Ana personal injury lawyer to determine what legal rights and options they have available to them. 
The Most Common Types of School Injuries in Children
Children inside and outside the school building face several inherent dangers, especially if the school and its staff are not diligent in protecting them. Common injuries children sustain in the school environment include:
Lacerations, some of which can be severe and become infected
Contusions (bruises) often caused by slips or falls
Head injuries can also be caused by slips and falls and are concerning because they are not always easily recognizable
Sprains (damage to a ligament)/strains (damage to a muscle) can occur while playing on a playground, in gym class, or even while simply walking in the classroom and tripping over an object like a throw rug
Internal injuries are also quite dangerous as they are sometimes unseen but require medical intervention
Broken bones can be caused by trips and falls, as well as playing on playground equipment
Dislocated joints frequently occur while playing on playgrounds or in gym class and are usually painful and will need to be evaluated by a doctor
Accidental strangulation can occur at school when a child gets tangled in a swing's chain or a rope feature on playground equipment
If your child sustained one of these serious injuries or even a different one, get them the medical help they need and then consult with a seasoned Santa Ana personal injury lawyer as soon as possible. You could be owed compensation for the damages incurred from their injuries. 
Is the School Liable for Injuries?
When you contact a Santa Ana personal injury lawyer, they will evaluate the circumstances of your child's injury. You more than likely have a valid legal claim if the attorney can prove that:
The school or its administration or teachers owed a duty of care to your child – for instance ensuring safe playground equipment or providing adequate supervision and security
The school breached their duty to you and your child – for example, a floor was mopped, and no warnings were placed, or a loose monkey bar was not removed or fixed
Your child suffered an injury because of that breach
Your child's injuries caused damages such as medical bills and pain and suffering
Was Your Child Injured at School? Get Help from a Seasoned Santa Ana Personal Injury Lawyer
Schools and daycares should be one of the safest places for California children. Unfortunately, this isn't always the case. If you and your child learned this the hard way, a compassionate Santa Ana personal injury attorney from our firm is waiting to help you. They can provide you with a case consultation and a plan for what to do next to get the help you need. 
Contact Hess & Nghiem today to schedule your case evaluation by calling (657) 333-5726 or use our online contact form. We serve clients in Orange County, Los Angeles County, Riverside County, and San Bernardino County. For your convenience, you can reach out to us day or night.
Categories