blog home Car Accidents How a UM or UIM Claim Can Help You After an Accident
How a UM or UIM Claim Can Help You After an Accident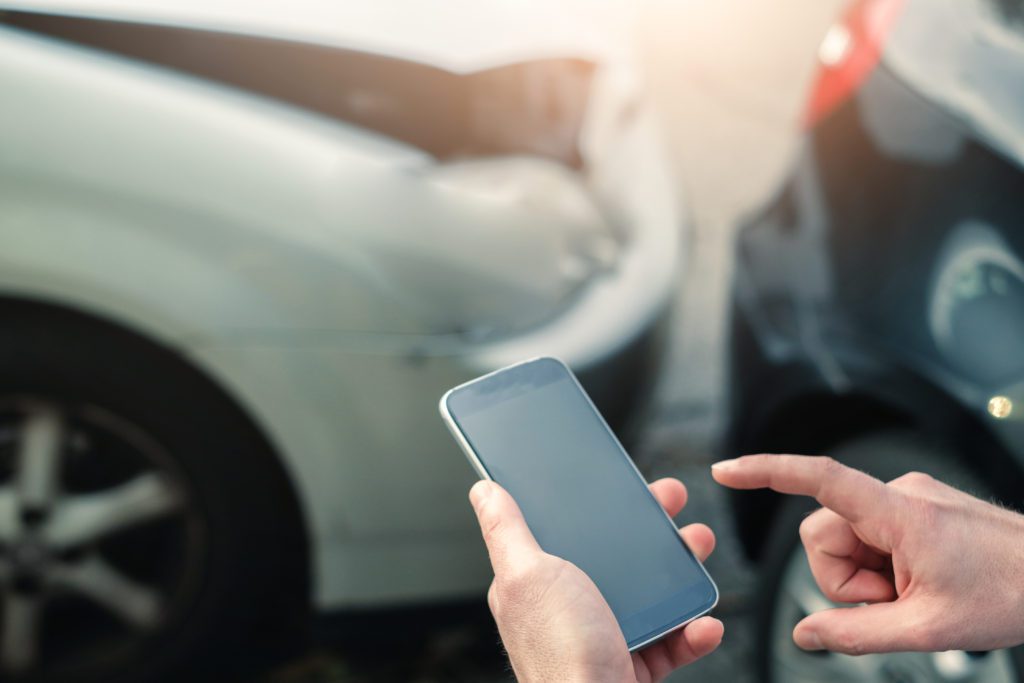 No one should have to bear the costs of a car accident on their own, especially if they were innocently injured by a negligent driver. Unfortunately, accidents occur almost every day in Southern California, and many drivers are saddled with thousands to millions of dollars in medical bills because of one driver's actions. Your first option after a run-in with a negligent driver may be to file a personal injury claim, yet there are situations where you may need to file a claim with your own insurance company to get compensation.
Optional, But Important Coverage in California
California law requires all drivers to have minimum liability coverage in the event of an accident. Drivers are responsible for having at least:
$15,000 for a single person's injuries
$30,000 for more than two people's injuries
$5,000 for property damage
If you were injured in a car accident, you may be able to recover at minimum $15,000 for your injuries from the at-fault driver's insurance policy. However, liability insurance is not the only coverage that you can file a claim against.
In addition to liability coverage, California drivers may also be able to purchase uninsured (UM) and underinsured motorist (UIM) coverage. While optional, insurance companies are required by state law to offer this coverage to new customers, and drivers can only refuse coverage in writing. Since it is built into most insurance policies, you may have UM and UIM coverage and not even realize it.
What Does UM and UIM Insurance Cover?
UM and UIM insurance coverage apply to specific scenarios where the at-fault driver is unable to pay compensation to victims. These policies effectively make your insurance company the at-fault party and allow you to file a claim against your own policy.
Uninsured Motorist Coverage
UM coverage applies to situations where the at-fault driver does not have car insurance. While drivers are legally required to have car insurance in California, some forget to renew their policies, drive during a gap in a policy, or are unable to afford premiums when money is tight. California has the tenth highest percentage of uninsured drivers in the country, with as many as 16% of drivers operating vehicles without insurance coverage.
If you were injured by an uninsured driver, you can file a claim directly with your UM coverage to recover compensation. UM and UIM coverage must match your liability policy, so if you have minimum coverage, you can recover at least $15,000 in compensation for your injuries.
UM coverage also applies to situations where you cannot identify the driver who injured you, such as in a hit-and-run accident.
Underinsured Motorist Coverage
While UM coverage applies to uninsured accidents, UIM coverage applies to situations where the at-fault driver has insurance coverage, but it does not fully cover the cost of a victim's injuries. In this situation, the victim could file a claim with the other driver's insurance and an UIM claim to make up the difference. UIM coverage would kick in after you had filed a claim with the other driver's insurance and can provide important funds to help you fully recover from an accident.
Discussing All Your Options in a Free Consultation
Determining what insurance policy you can get compensation from can be difficult after a collision. You may be struggling with your injuries, are confused about what happened in your accident, or already dealing with a dismissive insurance company. In any case, it is important to discuss your rights with an experienced Santa Ana injury attorney.
At HN Injury Lawyers, we offer every client a free consultation to discuss their case. We can go over the details of your accident, learn how your injuries have affected your life, and review all available insurance policies. If you choose to hire us, we will handle all up-front costs of handling your claim and represent you till the very end of your case. We are experienced trial attorneys and know how to hold insurance companies to their policies. We work on a contingency fee basis, so you do not have to pay us until you get compensation.
If you were injured by a negligent driver and need to get compensation, call us at (657) 333-5726 for a free case evaluation.
Categories