blog home Uber Accident How Does Rideshare Insurance Work for Passengers?
How Does Rideshare Insurance Work for Passengers?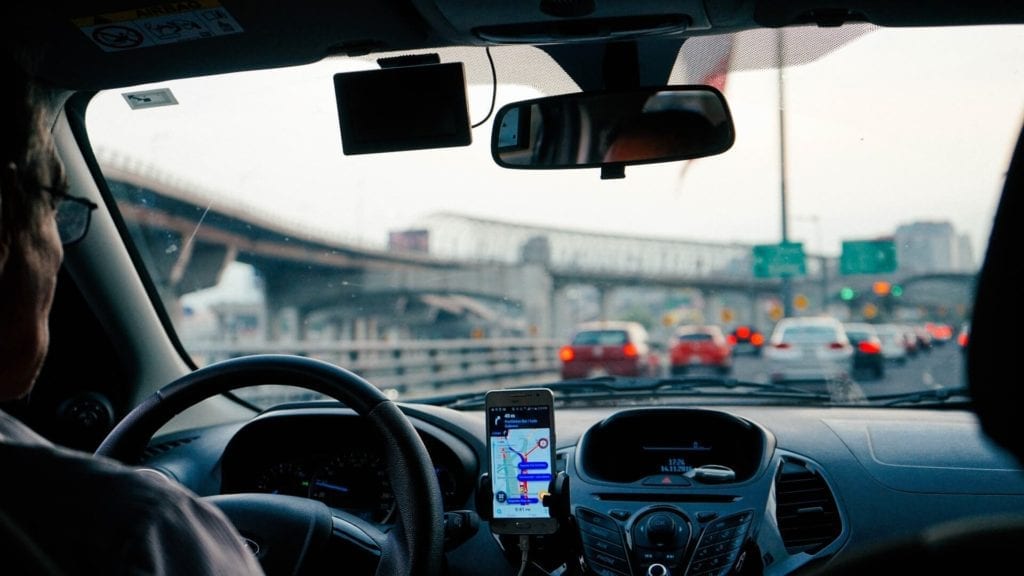 The availability of rideshare services like Uber and Lyft has changed the face of public transportation in California. Many of us rely on these companies as a means of quick and easy travel. What you should do if you are injured as passenger in a rideshare vehicle, however, is not so quick and easy. Determining who is responsible for your bills in the event of a car accident involving an on-duty (or off-duty) rideshare driver may be more complicated than you realize. But the experienced team at HN Injury Lawyers can guide you through each necessary step toward receiving the compensation you deserve.
What Legal Rights Do Rideshare Passengers Have?
Passengers riding in rideshare vehicles at the time of an accident may be able to file personal injury claims. But who should they file against? The party that takes legal responsibility in the event of an Uber or Lyft accident will depend on the facts surrounding each accident. Uber's and Lyft's commercial policies apply when the driver of the rideshare vehicle is found to be at fault for the crash. These policies have a maximum of $1 million in liability coverage in certain situations. Otherwise, the maximum payout is lower, or the driver's private insurance policy may be the one that covers victims.
If another driver caused the rideshare vehicle to crash, passengers can file a claim again the driver who caused the collision. In addition, passengers may also receive compensation if they have MedPay or UM/UIM coverage under their own auto insurance.
How Rideshare Insurance Operates
While advertising $1 million in coverage sounds great, the truth is a bit more complicated. What the rideshare driver was doing at the time of the crash will have a direct effect on how much insurance is paid out.
Was the driver not logged into the Uber or Lyft app? In such cases, the rideshare company would not provide coverage, since the driver was technically not in their employ at the time of the accident. The driver's private auto insurance policy would apply.
Did the driver log into the app, but not officially accept any request for the ride? In this case, Uber and Lyft would offer liability coverage for one individual injured in the accident up to $50,000; with the total amount for injury liability per accident set at $100,000. This means if there are three injured passengers, they have to divide $100,000 by three. Additionally, in this stage, property damage liability may reach up to $25,000.
Did the driver officially accept a request and was on route to a passenger or waiting for the passenger to arrive? Uber and Lyft's liability coverage in this case is $1 million.
Was the driver transporting a passenger while logged into the app and officially on the clock? The liability coverage in this case would be $1 million, in addition to property damage coverage for the vehicle (which belongs to the driver, not the company). The rideshare company would also provide coverage for injured passengers if a third-party uninsured driver caused the accident, up to $1 million.
As a passenger, regardless of what caused the rideshare accident, you may be entitled to compensation for certain damages. Whether you find yourself faced with growing medical bills, an inability to work, loss of wages and benefits, reduced hours, pain and discomfort, lasting injuries and disfigurement, property damage, or temporary or permanent disability, you deserve to be compensated. You should not be punished for the negligence of others.
HN Injury Lawyers will work with you to make sure you receive the coverage you deserve after being the innocent victim of a rideshare accident. While Uber and Lyft do have $1 million in liability coverage, their insurance companies are determined to pay as little as possible. And when that big insurance company lowballs you, we will use our years of experience and legal expertise to demand the amount of compensation you are owed.
Our Santa Ana Car Accident Attorneys Are Here to Help
It is important to file your accident claim in a timely manner. California has a statute of limitations of just two years – any claims brought after that time will be barred. Also, if you wait too long, evidence can be lost and eyewitnesses can lose their memories. The sooner your claim is filed, the sooner you can be properly compensated for any damages you suffered because of the accident in question.
No passenger should be left holding the check after a serious rideshare crash. Your physical, mental, and financial well-being are of the upmost priority, and our Santa Ana car accident attorneys at HN Injury Lawyers will work to get you the compensation you deserve. Call our office today at (657) 333-5726 to receive a free consultation.
Categories