blog home Car Accidents Symptoms of Whiplash
Symptoms of Whiplash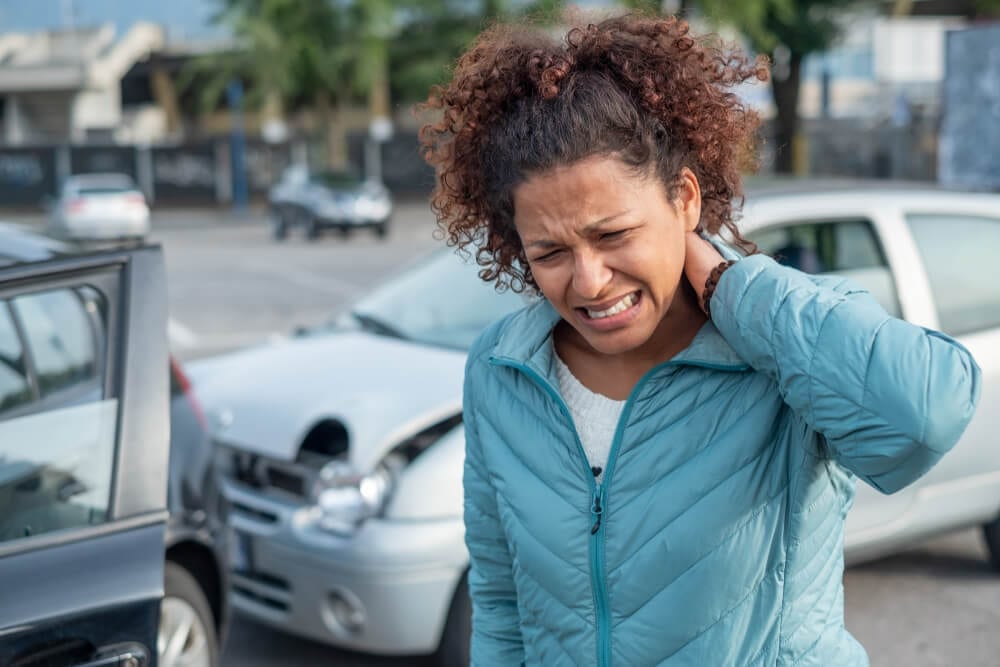 Whiplash is a common injury associated with car accidents. This soft tissue injury can have a significant impact on the quality of life of an injured individual. Consulting with an attorney after sustaining a whiplash injury should be a priority to determine if you have a valid legal claim.
Rush University Medical Center reports that more than two million Americans experience whiplash each year. You may have heard about whiplash through other people. If you were recently involved in a motor vehicle accident, you might be wondering if you have whiplash and what exactly it entails. Santa Ana neck pain injuries lawyers can help you if you have neck pain or problems after an accident.
Whiplash Defined
Whiplash is a common neck injury resulting from a vehicle accident due to sudden neck extension and flexion. This soft tissue injury to the neck is also called neck sprain or neck strain. It can include injuries to the:
Intervertebral joints
Discs
Ligaments
Cervical muscles
Nerve roots
Many people are surprised to learn that a whiplash injury doesn't require much force. These injuries can occur at speeds as low as five to 10 mph. Whiplash severity depends on whether you are properly restrained in the vehicle at the time of the accident.
Watch for Symptoms of Whiplash
Whiplash symptoms are not always present immediately after the injury. Sometimes they can take several days to appear. Symptoms include:
Neck stiffness
Headache
Dizziness
Abnormal sensations such as burning or prickling 
Shoulder or back pain
Fatigue 
Blurred vision
Difficulty concentrating, sleeping, or swallowing
It's essential that you see a doctor after a motor vehicle accident to determine if you have whiplash. If so, you should also find out if a Santa Ana neck pain injuries attorney can help you seek compensation for your injuries. 
Whiplash Risk Factors 
Being in a moving vehicle while unrestrained is not the only risk factor for whiplash. Age is another risk factor. The aging process causes movement to be limited, decreased muscle flexibility and strength, and discs and ligaments are stiffer. All of these increase the potential for damage in a car accident. Other risk factors include:
Gender— whiplash injuries occur five times more often in women than men
Previous injuries— if the neck and surrounding areas are already compromised in some way, they are more susceptible to whiplash injuries
Point of impact— the risk of whiplash injuries is higher in rear-impact collisions
Location within the vehicle—those in the front seat have a higher risk of neck injury than passengers in the back
No matter which risk factors apply to you, Santa Ana neck pain injuries lawyers might still be able to help you seek compensation for your injuries.
Contact the Skilled Santa Ana Neck Pain Injuries Lawyers
Whiplash and related neck injuries can cause chronic pain and even disabilities. It can require ongoing treatment and even time away from work or regular activities. When your injuries are not your fault, you are entitled to file a legal claim demanding compensation for them. Our attorneys can help you in this process. 
Schedule a legal consultation today with the skilled Santa Ana neck pain injury attorneys at Hess & Nghiem. Call (657) 333-5726 or complete our online form.
Categories