blog home Uber Accident Your Rights as a Passenger in a Rideshare Accident
Your Rights as a Passenger in a Rideshare Accident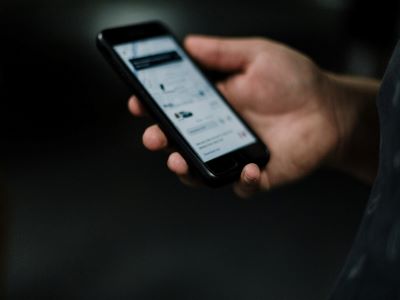 Rideshare companies such as Uber and Lyft are becoming increasingly popular in California and throughout the nation. They provide a convenient, economical way to get around without driving, as an alternative to taxis. On the downside, the more ridesharing goes on, the more rideshare accidents are likely to occur. Broad legal challenges are associated with this type of crash. If you have been injured as a passenger in a rideshare accident, you need to know your rights.
How Can Rideshare Practices Jeopardize Passengers?
Rideshare practices can contribute to accidents in many ways:
Drivers may be distracted by checking maps displayed on their GPS or checking their apps for passenger information.
Rideshare driving often involves navigating unfamiliar roads.
Drivers may be distracted by conversations with their passengers.
Rideshare drivers may put in long hours and drive fatigued.
Drivers may speed or cut corners if they are in a hurry to complete a trip, pick up another fare, and make more money.
Vehicle maintenance may fall off after the initial requirements for Uber and Lyft drivers, and equipment malfunction may lead to accidents.
What Are Your Rights as a Passenger After a Rideshare Wreck?
If you have been hurt as a passenger in a rideshare accident, you have a right to seek compensation for your losses from the party at fault for the crash. Whether the Uber or Lyft driver with whom you were driving, or another driver caused the accident, you are entitled to claim damages, which may include medical expenses, lost earnings, loss of future earning potential, pain and suffering, and other losses. If both your rideshare driver and another driver were partially at fault for the collision that caused your injuries, you have a right to seek compensation from both parties.
Will Uber or Lyft Insurance Cover Your Damages?
Rideshare companies such as Uber and Lyft are required to carry commercial auto insurance to protect rideshare accident victims. Coverage varies depending on what the rideshare driver was doing at the time of the crash. For example, for Uber drivers:
When the driver app is off, the driver's personal auto insurance coverage applies.
When the driver is available or waiting for a ride request and personal auto insurance does not apply, Uber provides third-party liability coverage in the amounts of $50,000 bodily injury per person; $100,000 bodily injury per accident; and $25,000 property damage per accident.
When the driver is enroute to pick up a rider or on a trip, Uber provides $1 million in third-party liability coverage.
Uber also provides up to $1 million in uninsured/underinsured motorist coverage (for an accident that occurs while the driver is transporting a passenger) in case of a hit-and-run, if the at-fault driver does not have auto insurance, or if the at-fault driver's policy limits are not enough to cover your injuries.
What Steps Should You Take After a Rideshare Accident with Injuries?
The first thing to do after a serious rideshare accident is to get medical attention for your injuries. Call an ambulance and go to the hospital right away. The next thing to do is to consult with an experienced personal injury lawyer. Try to relay as many details of the accident to your attorney as possible, including whether your rideshare driver was following traffic laws and driving safely at the time of the crash.
At HN Injury Lawyers, our Santa Ana personal injury attorneys are efficient and proactive trial lawyers who stay in regular communication with our clients about their cases. We get to know our clients and always put in our best efforts for the people we represent. Contact us at (657) 333-5726 to find out how we can help.
Categories